Contact the Alumni Office
Whether you graduated this year or 50 years ago, you are part of a vibrant Innis alumni community Reach out to us — we would love to hear from you.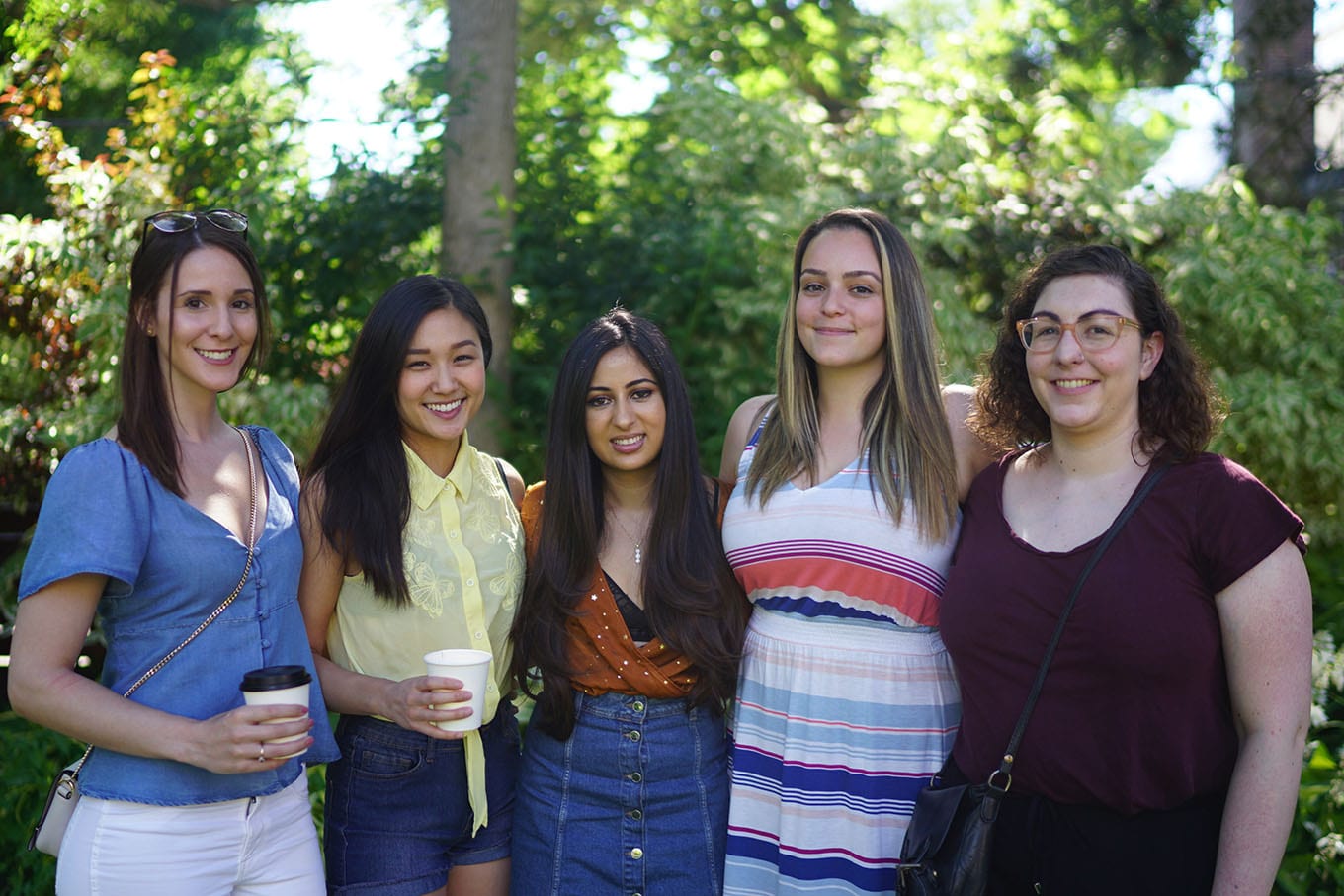 Meet the Innis alumni/advancement team
Meet the team who keeps you connected through alumni events, socials, our magazine, e-newsletters, and more. Associate Director—Advancement
ennis.blentic@utoronto.ca
416-978-3424
I lead a small and mighty team that reconnects and engages with Innis's alumni and friends. We create opportunities that bring our community — local and global — into the vibrant college experience. And it works both ways. Our students are constantly inspired and enriched by our diverse, supportive alumni. Whether we're hosting public events in Town Hall, connecting expert alumni with eager students, reminiscing about the good old days, or raising money to advance the College's goals — the Alumni Office's doors are always open! Reach out. Ever since I graduated from Innis College in 2009, I've found myself drawn back to the College, as an employee, an events attendee, and even just to visit friends. As the virtual events assistant, I work with the Innis advancement team to expand and streamline event offerings. After working with various film festivals in Toronto, returning to Innis feels like coming full circle.
ben.weststrate@utoronto.ca
416-978-0963
As Innis's communications officer, I wear lots of hats. I help inform our students, alumni, and friends about what's happening at Innis through magazines, newsletters, invitations, and social media. A proud alum of the College myself, I get most excited about rediscovering and sharing tales of Innis's quirky and creative past. And when I'm not filling your mailboxes and feeds, I coordinate Innis College Council (ICC) as its secretary. Curious about volunteering in college governance? Reach out to me.
Innis College Alumni Office
2 Sussex Avenue
Toronto, Ontario M5S 1J5
Want to hear about Innis events, mentorship and volunteer opportunities, and more? Or has your contact info changed recently? Update your info here.