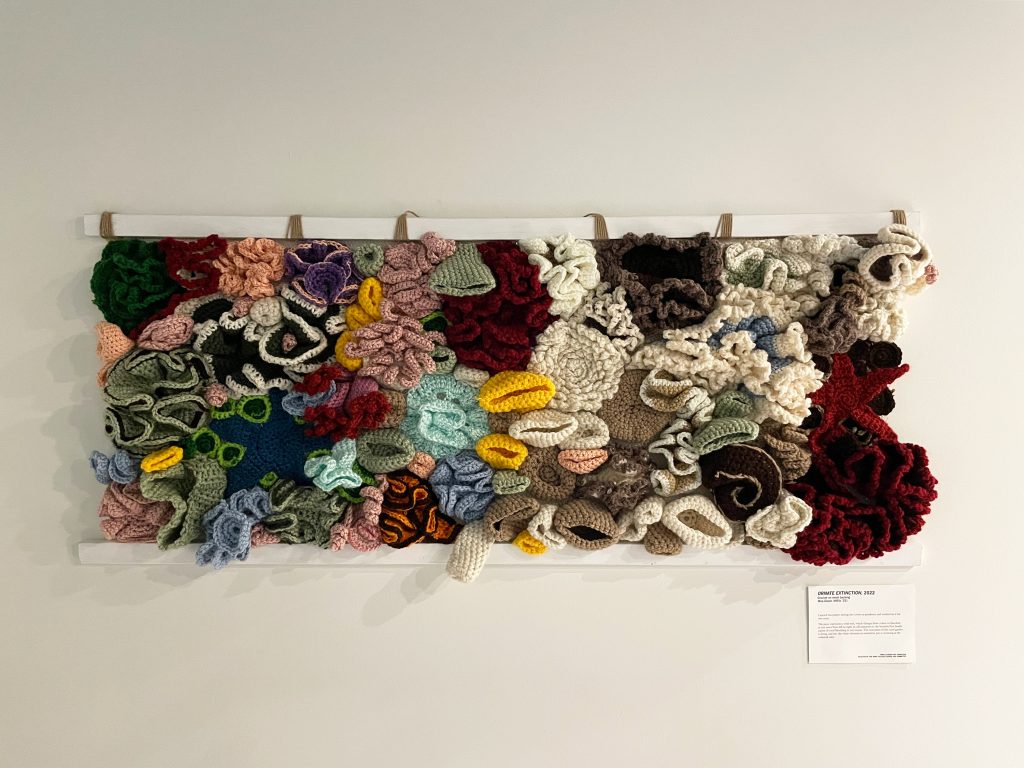 Ornate Extinction, 2022
Crochet on mesh backing • Mira Ghosh (HBSc '23)
The piece represents a coral reef, which changes from colour to bleached as you move from left to right. It calls attention to the beautiful but deadly nature of coral bleaching in our oceans. The ecosystem of this coral garden is dying, and yet, the white elements are somehow just as stunning as the coloured ones.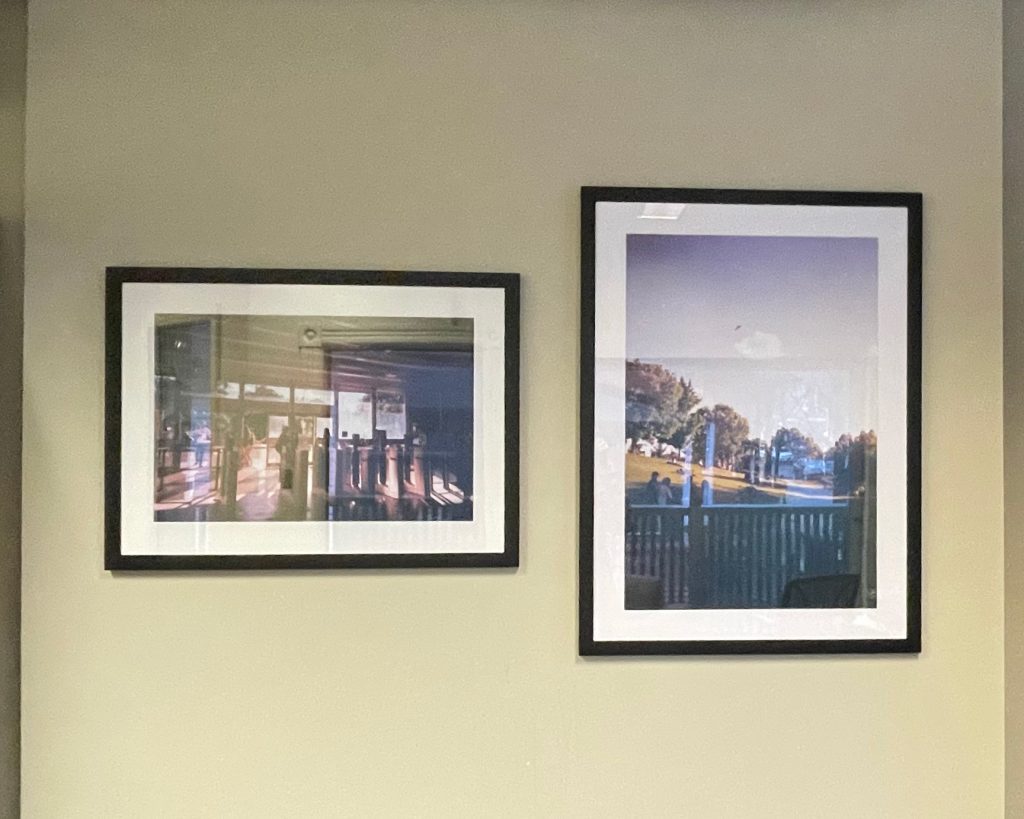 (Left) Christie Station in August, 2022 • Picnic Day, 2022
Colour photography on film • Vurjeet Kaur Madan (HBA '23)
Capturing Toronto on a film camera helps me to make sense of the city as my "home." Bathed in a warm yellow glow, these images evoke the nostalgia so often associated with university life. When I look back at them years from now, I will be reminded of my time, my experiences, and my friends at U of T.
(Top)Travelling Frog, 2022
Digital paintings on canvas
Jinwen Tao (HBSc '22)
Inspired by my pet Budgett's Frog, I have represented our changing natural environment in a five-part series — from a well-preserved ecosystem to a landscape marred by human waste. Protecting our environment is a serious issue. By telling the story of environmental degradation from the perspective of a frog, the crisis becomes intimate and familiar.