"Beautiful Scars" with Shane Belcourt and Tom Wilson
September 30 @ 7:00 pm

-

9:30 pm

Free

"Beautiful Scars" with Shane Belcourt and Tom Wilson
September 30 @ 7:00 pm

-

9:30 pm

Free
On September 30, join us for a Free Friday Film screening of the acclaimed documentary Beautiful Scars in honour of the National Day for Truth and Reconciliation. Director Shane Belcourt and film subject Tom Wilson (pictured above) will be joined by award winning producer Jon Montes, who will moderate the Q&A that follows.
Friday, September 30 at 7 pm
Register for this free screening and Q&A below.
In honour of the National Day for Truth and Reconciliation and this special presentation, we are encouraging guests to make a donation to the Innis Admission Scholarship for Indigenous Peoples or the Tom Wilson Indigenous Bursary in Honour of Bunny Wilson.
Growing up in a blue-collar Hamilton neighbourhood filled with factory workers and nuclear families, Tom Wilson knew he was different. His dad George was a blind war veteran—stoic and reserved—and his mother, Bunny, a very private and protective housewife. Tom learned to express himself through music, successfully getting a record deal and achieving fame and its trappings with his 90s band Junkhouse and later Blackie and the Rodeo Kings. Through all his achievements, his parents kept a secret from their son, one he would not uncover until they both died. After years of hard living, revelations about his family led him on a path to connect with his true identity. Based on his memoir, Beautiful Scars shares Tom's remarkable gifts as an artist and storyteller as he learns about his Mohawk heritage and embarks on a healing journey that reflects on his past and present self.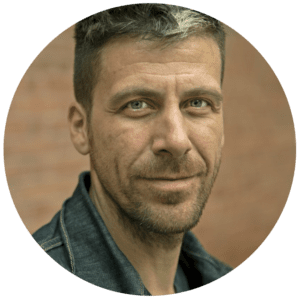 Shane Belcourt is a two-time CSA-nominated director, with award-winning narrative and documentary works in both film and TV.
He has directed two narrative feature films, Tkaronto (showcased in the TIFF Indigenous Cinema Retrospective) and Red Rover (premiered at the Whistler Film Festival; available on Amazon Prime). In documentary, Shane directed Kaha:wi, which won a CSC award for Best Cinematography in 2016, along with a CSA Best Director nomination. Shane co-directed the CBC one-hour Indictment: The Crimes of Shelly Chartier, imagineNATIVE Best Doc winner. Shane also created Amplify, a 13-part music documentary series on APTN. 
Recently, Shane directed the feature documentary Beautiful Scars, about internationally acclaimed songwriter Tom Wilson, and is in post-production on his third narrative feature film, Warrior Song (late 2023 release). Next, Shane will direct the feature documentary Nadaamaais for CBC Films (fall 2022), based around the 1974 Anicinabe Park Occupation and to be written by Tanya Talaga. 

Shane is an alumna of the TIFF Talent Lab and NSI's Totally Television programs, and a member of the DGC.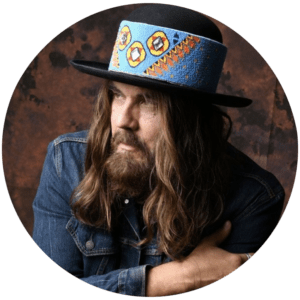 Tom Wilson is a Canadian music legend, famed storyteller, and visual artist.
Musically, Wilson is best known for his work with Blackie & The Rodeo Kings and Lee Harvey Osmond, the latter receiving a 2020 Juno Award for the album "Mohawk."
Wilson's memoir, Beautiful Scars, published by Penguin Random House, has become a national bestseller. In his memoir, Wilson reveals the impact of discovering his indigenous heritage and offers a profoundly moving and humorous look at family, his hometown and identity after a chance encounter with a stranger caused him to question everything he had always known about his past.
Jon Montes is a producer with a commitment to social issue storytelling. His work focuses on social justice, identity, and place.
Jon's most recent feature is Tasha Hubbard's Canadian Screen Award-winning nîpawistamâsowin: We Will Stand Up, which opened Hot Docs in 2019 and took home the Best Canadian Feature prize before screening theatrically across Canada and at festivals around the world. Jon also produced Janine Windolph's poetic short doc, Stories Are in Our Bones, the first in a three-film cycle exploring Cree kinship and tradition. Recent shorts include the COVID-19 lockdown projects In the Garden on the Farm (Kristin Catherwood), Jia (Weiye Su), and the Annecy in competition selection June Night (Mike Maryniuk) as well as Talking at Night (Eric Thiessen), To Wake Up the Nakota Language (Louise BigEagle), and Ride (Kristin Catherwood), produced under the NFB's Doc Lab Saskatchewan project.
A transplanted east coaster, Jon holds an MA in communication and culture jointly from York University and Toronto Metropolitan University.
Presented by Innis College, the Cinema Studies Students Union (CINSSU), and the Canadian Film Forum.