Most of us are urban creatures, but we as people are not the only urban creatures. In this seminar we will explore the diversity of animal and plant species comprising the ecological community that we call "Toronto".
We will learn their names, whether they are endemic (from here originally) or newcomers, general aspects of their biology that suit them to living in an urban environment, how natural selection shapes the traits similarly and differently for species in urban versus wilderness settings, and what happens when the wild and the domesticated members of the community meet one another.
For non-science students in all years and disciplines. Restricted to first-year students. Not eligible for CR/NCR option.
Get to know the professor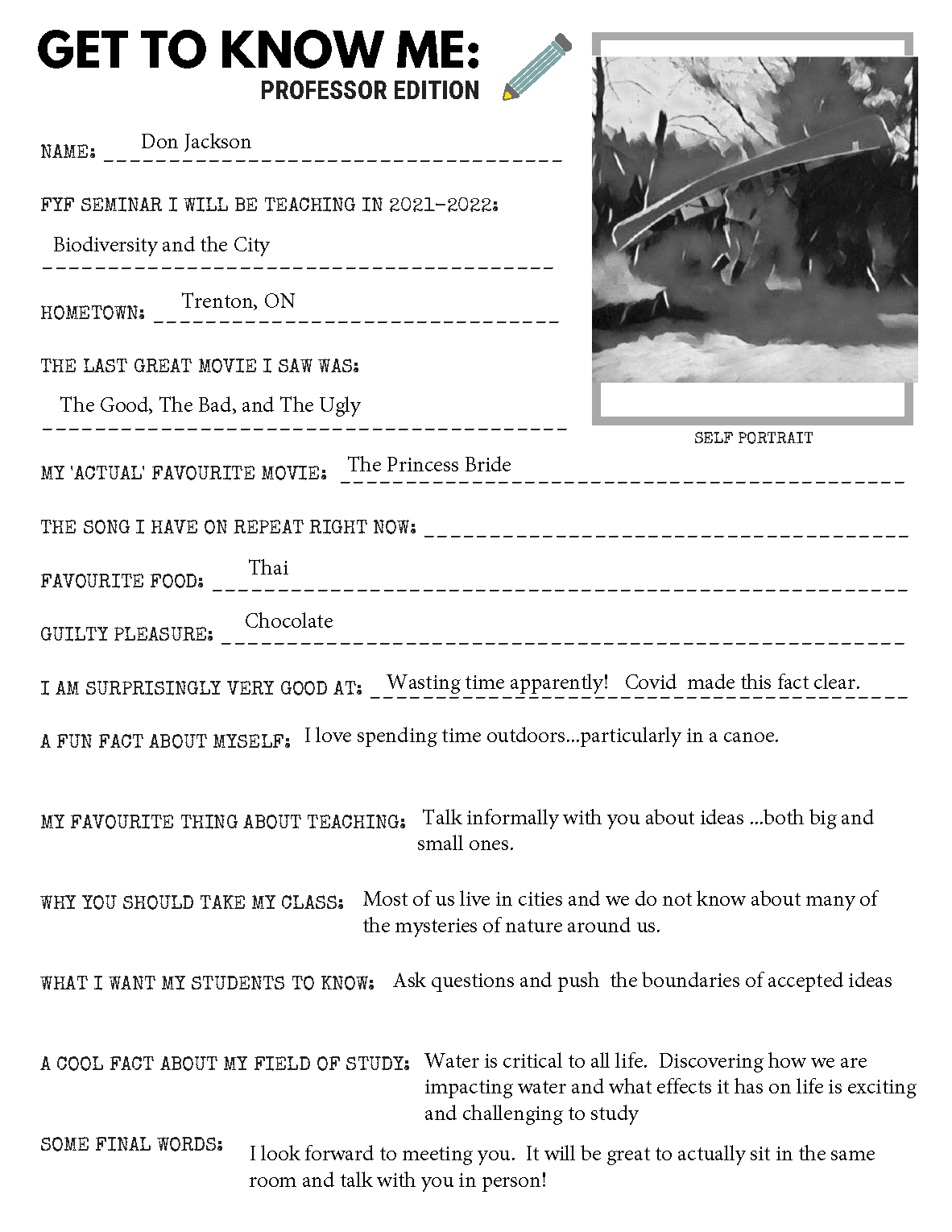 NAME: Chelsea Rochman.
INNIS FYF SEMINAR I WILL BE TEACHING IN 2020-2021: EEB197H1S Biodiversity and the city
HOMETOWN: Tucson, Arizona.
THE LAST GREAT MOVIE I SAW WAS: Coco 🙂
MY ACTUAL FAVOURITE MOVIE: hmmmm… not sure.
THE SONG I HAVE ON REPEAT RIGHT NOW: CSNY, Judy Blue Eyes.
FAVOURITE FOOD: Pickles & gummy candy.
GUILTY PLEASURE: Gummy worms & other gummy candy.
I AM SURPRISINGLY VERY GOOD AT: Multi-tasking.
A FUN FACT ABOUT MYSELF: I have 2 sisters named Berrye.
MY FAVOURITE THING ABOUT TEACHING: Keeping up with the knowledge.
WHY YOU SHOULD TAKE MY CLASS: So you can see the nature behind the concrete in our city.
WHAT I WANT MY STUDENTS TO KNOW: We live in the Carolinian forest.
A COOL FACT ABOUT MY FIELD OF STUDY: There are just as many freshwater fish species as marine.
SOME FINAL WORDS: The waste hierarchy is a good rule to live by.