This course will examine the "what ifs" and imagined worlds of ideal utopias and oppressive dystopias through the lens of religion and gender in Margaret Atwood's The Handmaid's Tale and Charlotte Perkins Gilman's Herland.
Because science fiction and utopian/dystopian literature expresses what an author sees as possible or hopes is possible, but also fears is possible, we will consider science fiction as a political and social critique.
Themes to be covered include fundamentalism, totalitarianism, the relationship between technology and religion, religion and reproductive rights, and the potential relationship between religion, gender and oppression.
Get to know the professor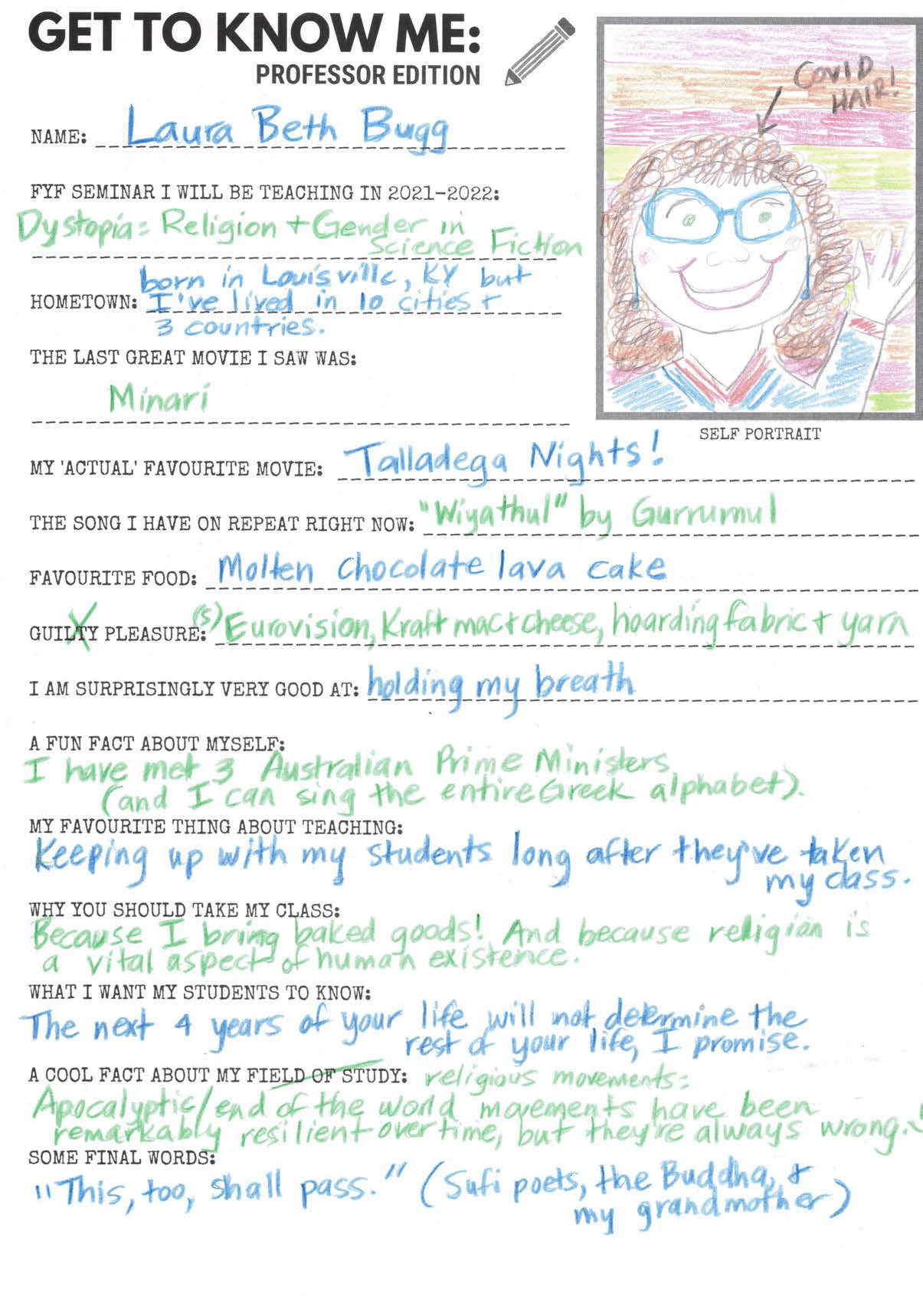 NAME: Michelle Cho
INNIS FYF SEMINAR I WILL BE TEACHING IN 2020-2021: EAS197H1F: Media Worlds and East Asia
HOMETOWN: Chicago, Illinois, USA
THE LAST GREAT MOVIE I SAW WAS: Us (Jordan Peele)
MY ACTUAL FAVOURITE MOVIE: Pacific Rim
THE SONG I HAVE ON REPEAT RIGHT NOW: "Outro: Tear" BTS
FAVOURITE FOOD: Dumplings (and Japanese fluffy pancakes)
GUILTY PLEASURE: Japanese fluffy pancakes
I AM SURPRISINGLY VERY GOOD AT: Decorating baked goods.
A FUN FACT ABOUT MYSELF: I was named after a Beatles song.
MY FAVOURITE THING ABOUT TEACHING: Empowering students to question things.
WHY YOU SHOULD TAKE MY CLASS: Because you'll learn to think about media and pop culture in new ways.
WHAT I WANT MY STUDENTS TO KNOW: Thinking critically about something you already love (like a movie or a media franchise) makes you love it more.
A COOL FACT ABOUT MY FIELD OF STUDY: East Asian studies started in North America as a way to train US intelligence agents to decode the "enemy" during WWII, but now it's working to dismantle accepted ideas about Asian cultures and histories.
SOME FINAL WORDS: My classes may shake you out of your comfort zone, but it will all be worth it! I swear! 🙂