This seminar explores the roles of religion in extreme violence. Working backward from the 1990s (Rwanda, Yugoslavia), we will consider cases including Guatemala, Cambodia, Indonesia, the Holocaust, Armenians, German Southwest Africa, and genocide of Indigenous peoples in North America.
Students will produce a final project based on original research.
Get to know the professor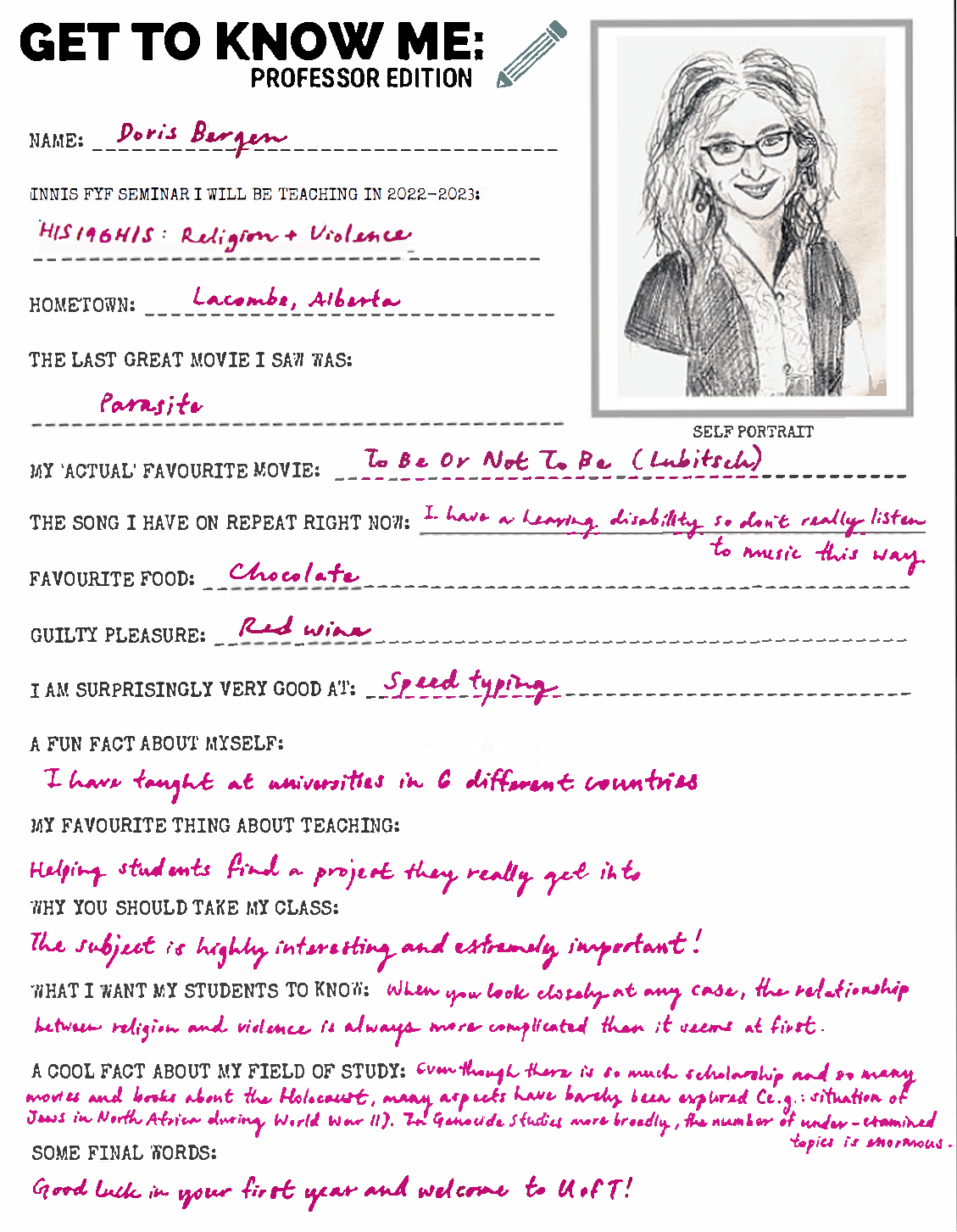 NAME: Bart Testa
INNIS FYF SEMINAR I WILL BE TEACHING IN 2020-2021: Story Worlds & The Cinema, Action Cinema, Chinese Cinemas
HOMETOWN: Toronto
THE LAST GREAT MOVIE I SAW WAS: Once Upon a Time in Hollywood
MY ACTUAL FAVOURITE MOVIE: Touch of Evil
THE SONG I HAVE ON REPEAT RIGHT NOW: "Opening" by Phillip Glass
FAVOURITE FOOD: Pizza
GUILTY PLEASURE: Zombie & vampire movies
I AM SURPRISINGLY VERY GOOD AT: Dish washing
A FUN FACT ABOUT MYSELF: I have a new puppy.
MY FAVOURITE THING ABOUT TEACHING: The actual teaching part.
WHY YOU SHOULD TAKE MY CLASS: Many opportunities to work on your writing.
WHAT I WANT MY STUDENTS TO KNOW: All writing is rewriting.
A COOL FACT ABOUT MY FIELD OF STUDY: I get paid to talk about films.
SOME FINAL WORDS: Roll credits.