Get IT and wayfinding help
Innis's Building Reception can answer your IT questions, help you navigate the College — and more!
Visit the reception desk to: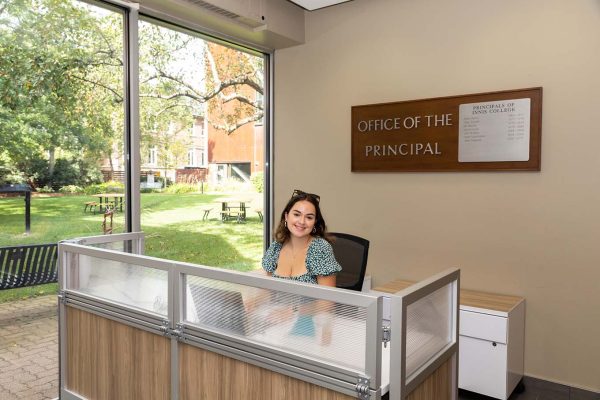 Building Reception is located on the main floor of the east wing of Innis College, close to the Registrar's Office.
Building Reception is open Monday to Friday, 11 am to 2 pm and 3 to 7pm.
These hours may change without notice.
Find computer lab and printer resources