Get IT and wayfinding help
The Information Desk can answer your IT questions—and more!
Visit the Information Desk to: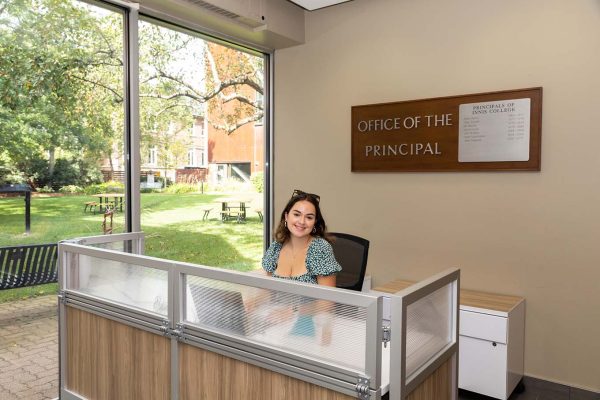 The Information Desk is located on the main floor of the east wing of Innis College, close to the Registrar's Office.
Open Monday, Wednesday, and Friday, 10am – 4pm.
Closed Tuesday and Thursday.
If you have any IT related questions, please email itsupport.innis@utoronto.ca 
You may also wish to contact the University's Information Commons, who are available for support via phone at 416-978-HELP (4357) or email. For additional information, including virtual hours of operation, please visit the website.
Find computer lab and printer resources