Message from Principal Charlie Keil
Welcome to Innis College! As principal, one of my most important roles is to make you feel like you are a part of something special—and you are.
Innis is one of the smallest colleges on campus, with an inclusive, diverse, and tight-knit community.
You'll discover and pursue your academic and life choices knowing you're surrounded by a supportive circle of staff, faculty, and friends.
We are here to help. Please reach out with any questions or comments.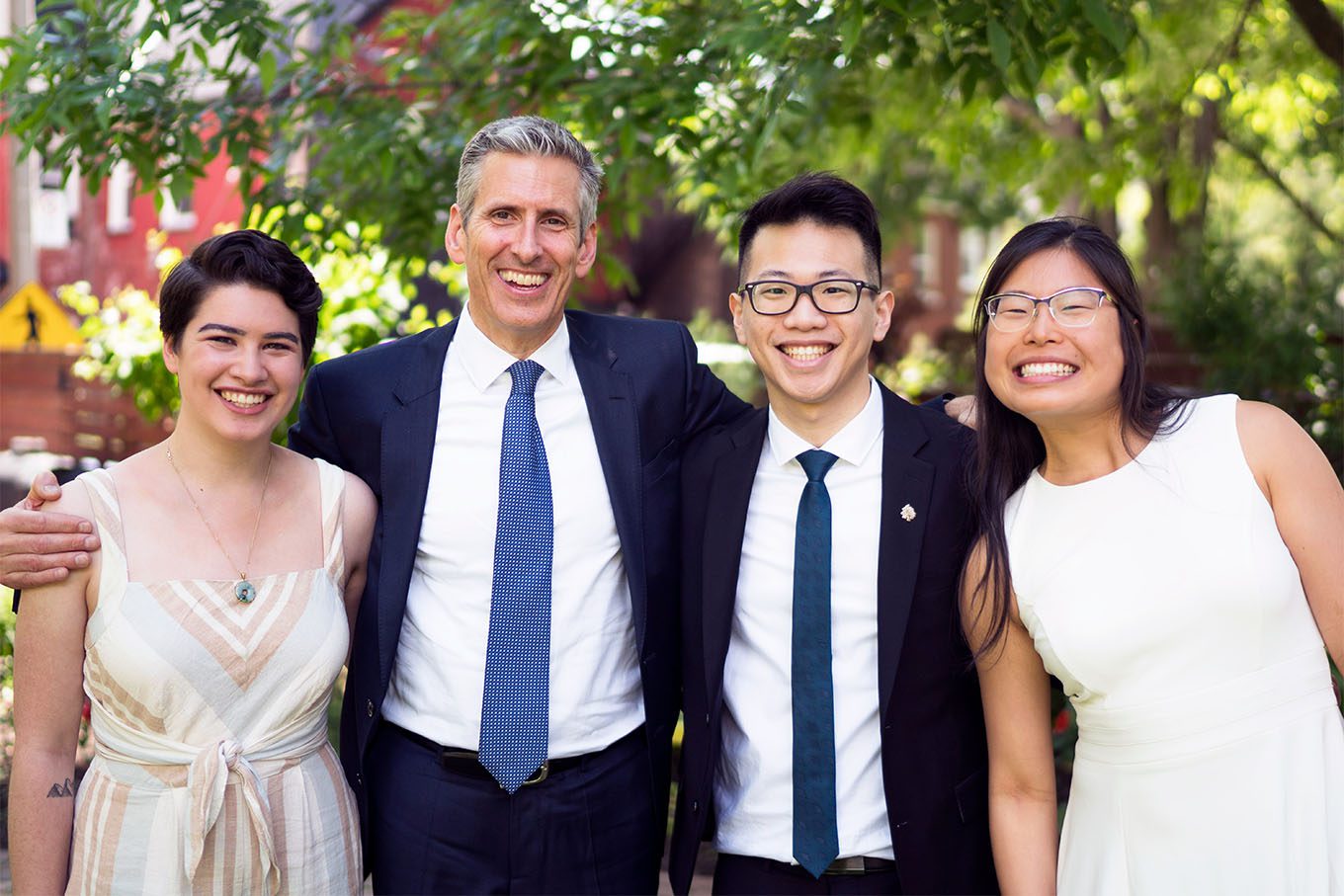 Take a walk through Innis with Principal Charlie Keil
In this short welcome video, meet Principal Keil, learn about some Innis "firsts," and how we're dedicated to making your student experience even better.
Meet the Principal's Office team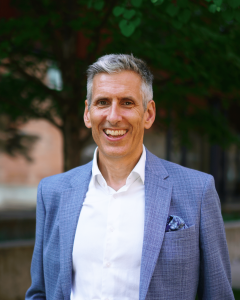 In 2015, I became principal of Innis College; it's an exciting role that allows me to work with students, faculty, and staff to make the student experience as rich and fulfilling as possible. Beyond my duties as principal, I am a professor in the Cinema Studies Institute (CSI), and the Department of History, and a former director of CSI. 
I've been in teaching and leadership roles at U of T for over 20 years, and in fact received my undergrad BA here, and then my MA and PhD in film studies from the University of Wisconsin-Madison. 
I'm passionate about teaching, and specialize in teaching and researching early cinema, particularly the pivotal "transitional era" of the 1910s. You'll often find me in the Innis Town Hall lecturing or engaged in a post-film discussion with students. I am particularly honoured to have received a Faculty of Arts & Science Outstanding Teaching Award.
I have published several books and numerous scholarly articles on early cinema, as well as on other topics including documentary, contemporary cinema, authorship, and stardom. Right now, I'm excited about two current projects, The Oxford Handbook of Silent Cinema, a co-editing project with Rob King, and a history of early Hollywood with Denise McKenna.
I consider myself incredibly fortunate to be able to meet and connect with students in both my roles as professor and principal. I'm here to listen, and to learn from you, and to support your journey through Innis College.
Assistant to the Principal
Over the past 10 years, Innis College has been a home away from home for me. In fact, my son recently graduated from here! Interacting with students is one of the best parts of my role. I enjoy supporting the Office of the Principal, and engaging with the Innis and wider university community. Please reach out to the Office with any questions. 
While the Office of the Principal is physically closed during the pandemic, staff are available to help by phone, and email.