We often hear from Innis volunteers that they gain as much as they give. That's because supporting students is the driving force behind our volunteer program, and that is inherently rewarding and meaningful.
You might find volunteering at Innis a little different, a little more personal — much like the College itself. We invite alumni to help us craft their own individual volunteering opportunities.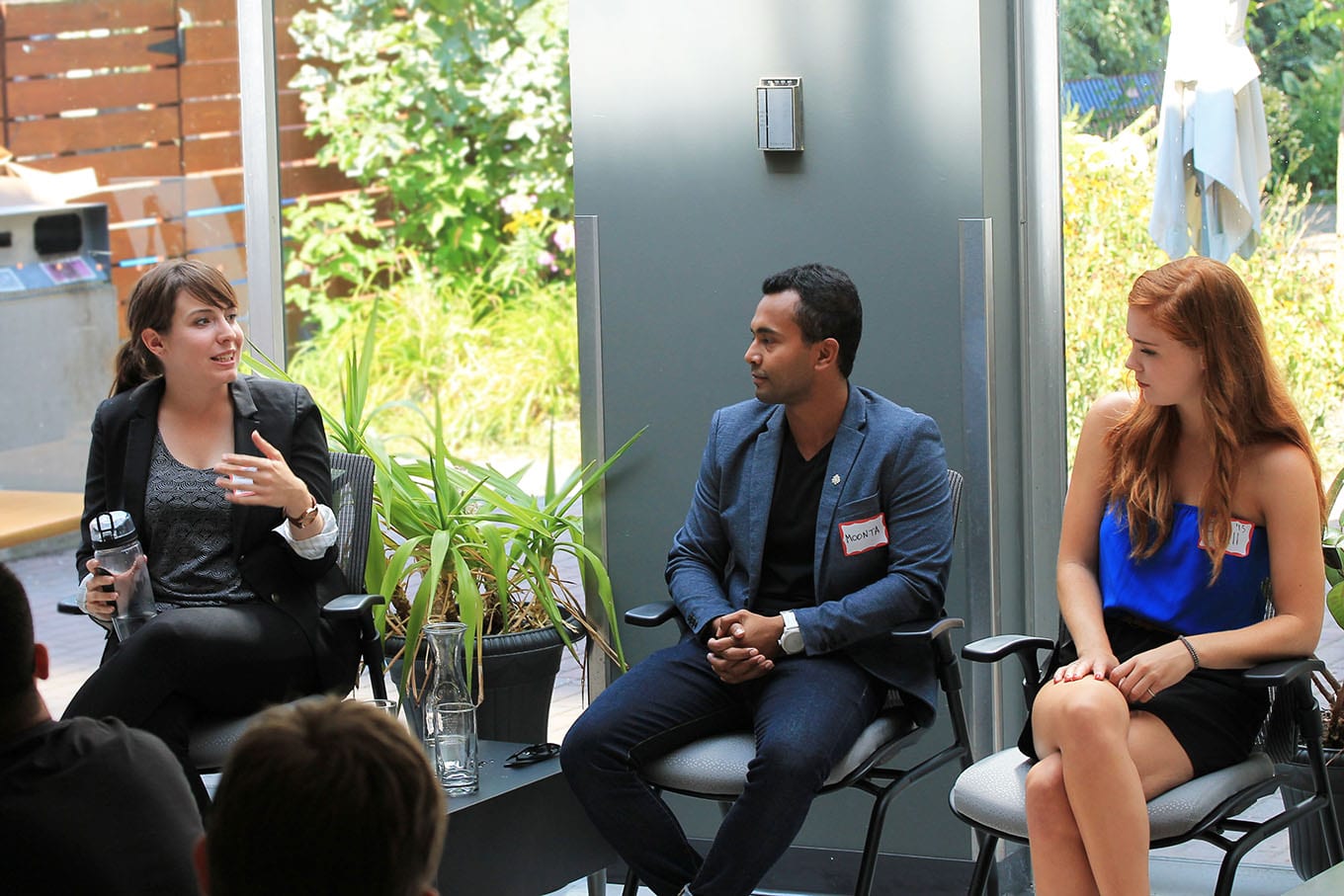 Short- and long-term opportunities
Do you have knowledge, experience, and advice gained in your field that you'd like to share with students? We can arrange an informal dinner with you and a group of interested students.
Or perhaps you'd like a one-to-one experience with a student? You can become a mentor, working with a student over the course of an academic year.
More ways to volunteer— or approach us with your own ideas
Time commitments to suit your schedule
We know you're busy. That's why we work with you to design a volunteer opportunity that fits your schedule and commitments. You can make a one-time commitment of two or three hours, or an ongoing one that may mean a few hours per month throughout the academic year.

Contact us about volunteering
Would you like to participate in an alumni dinner or event? Or perhaps offer your expertise to alumni or students? Maybe you have other volunteering ideas? We would love to hear from you!
Other ways to contribute to your Innis community