Do you want to share your academic and career path to help current students plan their future? As an Innis College and Faculty of Arts & Science graduate, we need your help! Join fastforward to pay it forward!
An initiative of the Innis Registrar's and Alumni Offices, now powered by U of T, fastforward is an online alumni exploration tool for students to see the numerous career paths previous grads have pursued.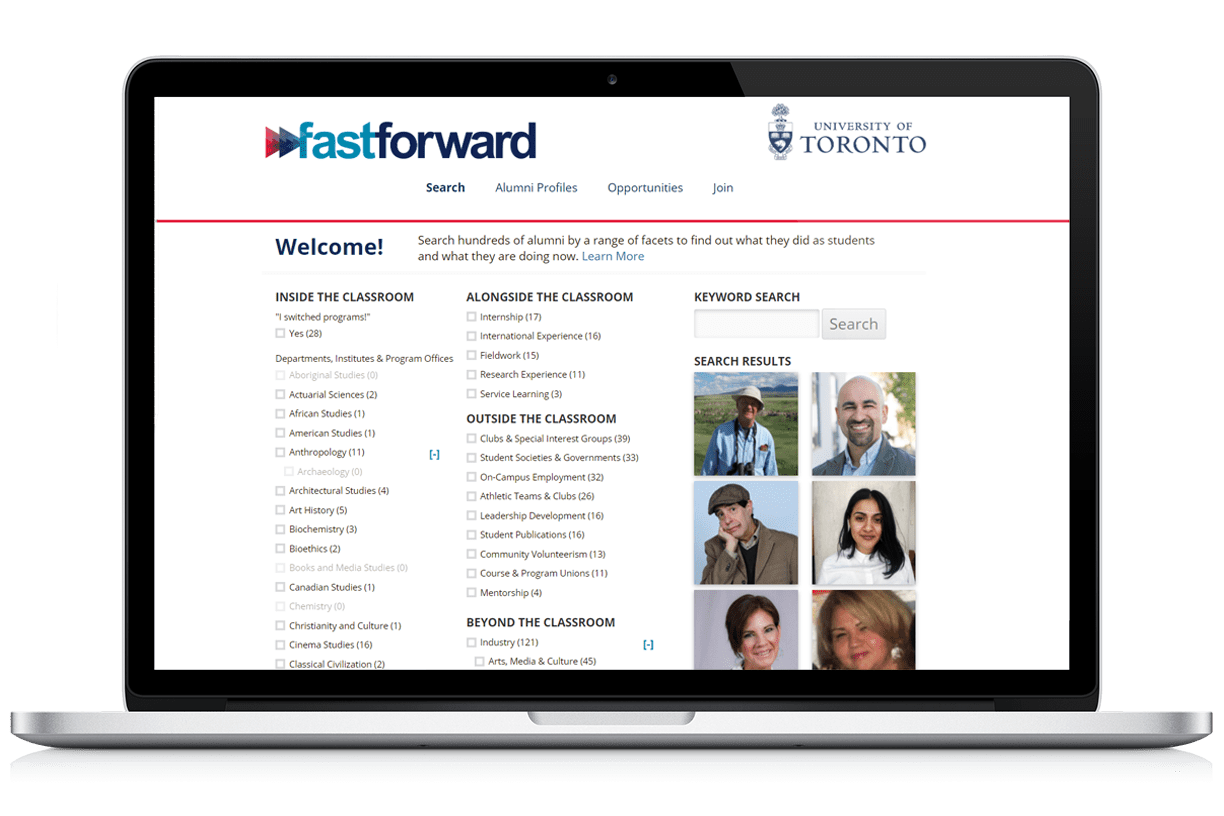 Students visit fastforward to search through hundreds of alumni profiles to discover the diverse pathways that U of T alumni have taken. By filtering the database based on several areas of student and alumni involvement — both inside and outside the classroom and after graduation — students can find and learn from profiles of alumni who've charted similar — and different — paths from themselves.
Alumni profiles are also presented in tandem with hyperlinks to related on-campus opportunities, where students can then explore new facets of their undergraduate experience.
fastforward relies on alumni like you to make the site as robust and as wide-ranging as possible. Our goal is to show students both conventional — and unconventional — life and career journeys. Please take ten minutes to share your personal alumni pathway, in point form. Visit the fastforward website now to create your profile.
Discover the career paths of fellow alums. Choose the facet you're interested in, such as "I switched programs" or "International students" in the fastforward search engine to find detailed alumni profiles.
Would you like to add your profile to fastforward and help current students chart their own career paths?