STUDENT LIFE & SUPPORT SERVICES
International Student Supports
Welcome to Innis College. As an international student, you've come a long way to get here, and you're now part of a diverse and inclusive community. 
Build a community of friends through Innis's Cultural Connections Program, or find helpful resources at U of T's  Centre for International Experience (CIE). You'll find we're dedicated to making your experience both in and outside of class the best it can be.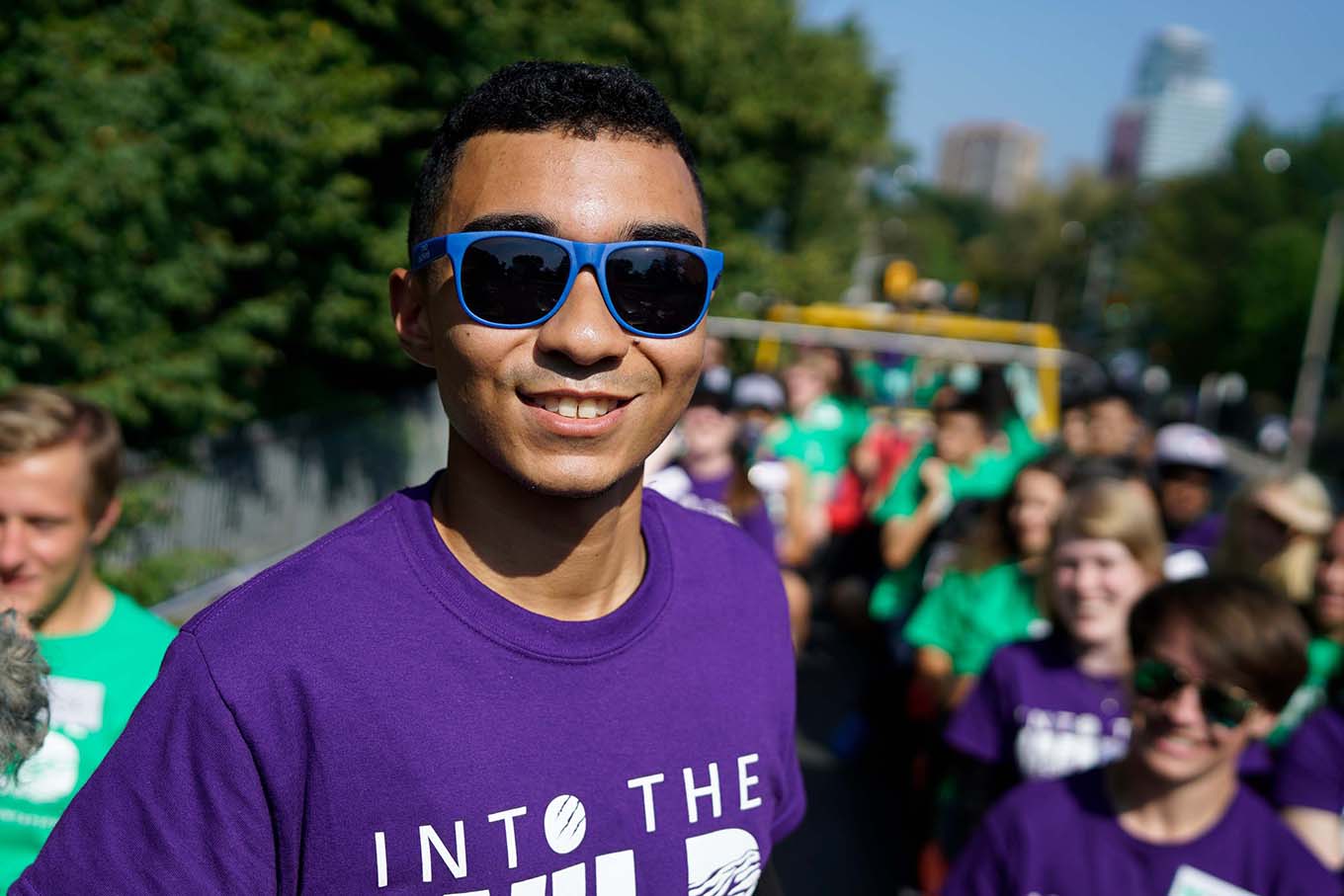 The Office of Student Life is here for international students
The Office of Student Life (OSL) at Innis is here to support you. We'll contact you before you begin classes to keep you informed of all the events designed for Innis's international student community, including International Orientation Day in August. There are also special dinners, events, and programs throughout the year: we'll keep you posted!
The Innis College Office of Student Life (OSL) is here to answer any questions, or connect you with programs and services at U of T.
I'd like to get involved, and meet others at Innis
Try one or both of these programs
Cultural Connections Program
Part of Innis's mentorship program, The Insider, our Cultural Connections Program (ICCP) connects first-year students with upper-year international leaders.
Any newly admitted students can opt into ICCP when signing up for The Insider in June. You'll be given the option to be matched with an upper-year mentor who has come to Innis College from somewhere outside of Canada.   
This is an opportunity to build global citizenship skills, learn about different cultures, and make friends — before you even arrive at

U of T

. Once on campus, you'll meet in person and get to know each other with activities and meet-ups.
Intercultural Competencies Certificate
Take your learning a step further by participating in our Intercultural Competencies Learning Certificate.
By joining this program, you'll deepen your knowledge and build skills related to cultural difference and intercultural communication. These are skills you can use (and list on your resume), not just in your academic career but also in your future career. You will also receive recognition on your Co-curricular Record.
To earn the certificate, you'll attend a series of events/workshops held throughout the year. These will include workshops in communication, equity and inclusion, Indigenous worldviews, and more.
I'd like to know about all the services
U of T

offers for international students
The Centre for International Experience (CIE) can help
For help with everything you need to know about learning in Canada and at the University of Toronto, U of T's Centre for International Experience  (CIE) offers a full calendar of events, including orientation seminars, academic preparation workshops, and immigration information sessions. You'll also connect with other international students, and find help with the following:
International study, research, internships and awards
Help with Canadian study and work permits, and Ontario health insurance 
Global skills and intercultural communication development
Tools to build community and succeed in Canadian campus life
More helpful resources for international students