The Innis College Library has a specific physical collection focus: it supports the Cinema Studies Institute, the Writing & Rhetoric Program, and to some extent, the Urban Studies Program, FYF@Innis seminars and FYF Innis One Program.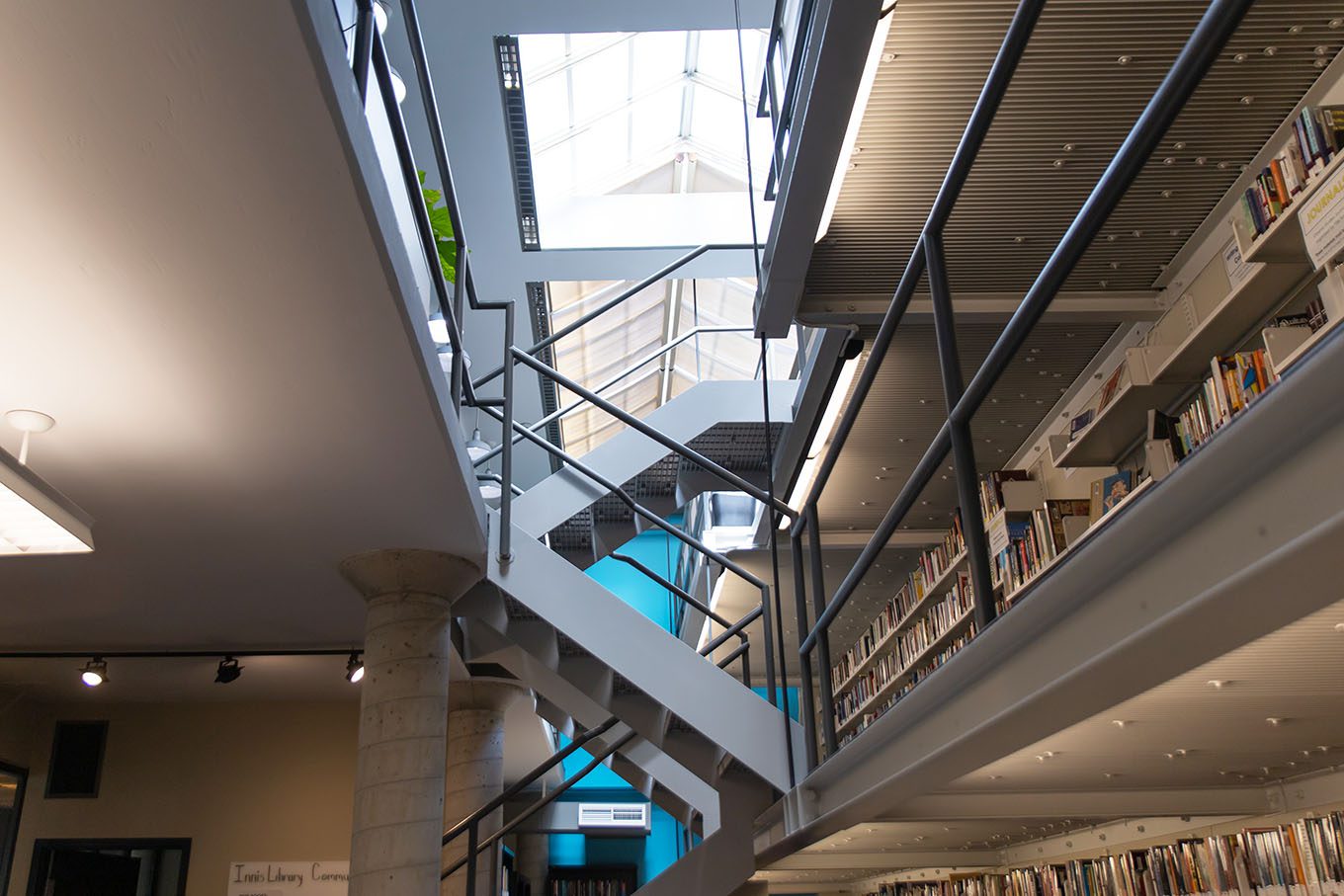 Print collections are organized by the following sections within the library:

Stacks – Books on open shelving can be borrowed from the library (various topics, including Cinema Studies, select Urban Studies)
Writing & Rhetoric – Books can be borrowed from the library
PhD collection (restricted access) – Borrowing is restricted to our Cinema Studies PhD students but in-library use is available to others
Reference and oversize reference (in-library use) – A separate area for dictionaries, encyclopedias, and other reference books, including large art books
Periodicals collections (in-library use) – Journals related to Cinema Studies and Writing & Rhetoric programs
Creative and non-fiction works by Innis faculty and students, including the following:
Animation Collection Kiosk – A collaboration between the Cinema Studies Institute's Professor Nicholas Sammond, and the International Animated Film Society (ASIFA-Hollywood), this archival database has more than 3,000 titles of animated features and shorts, spanning 1933 to 1997.

Light Therapy Lamps – Phototherapeutic lamps can be signed for short-term loan through the library's course reserves collection. Experience the benefits of simulated full-spectrum natural light while you study. 
Questions about any of our collections?
Have a question about finding something in the library (including Innis and U of T Libraries)? Our librarian can help.