Attend an event, or host one — Innis is an event-ful place with spaces for both. Free film screenings at the Innis Town Hall, games on the Innis Green and student clubs in the Innis Events Room — you'll find them all here.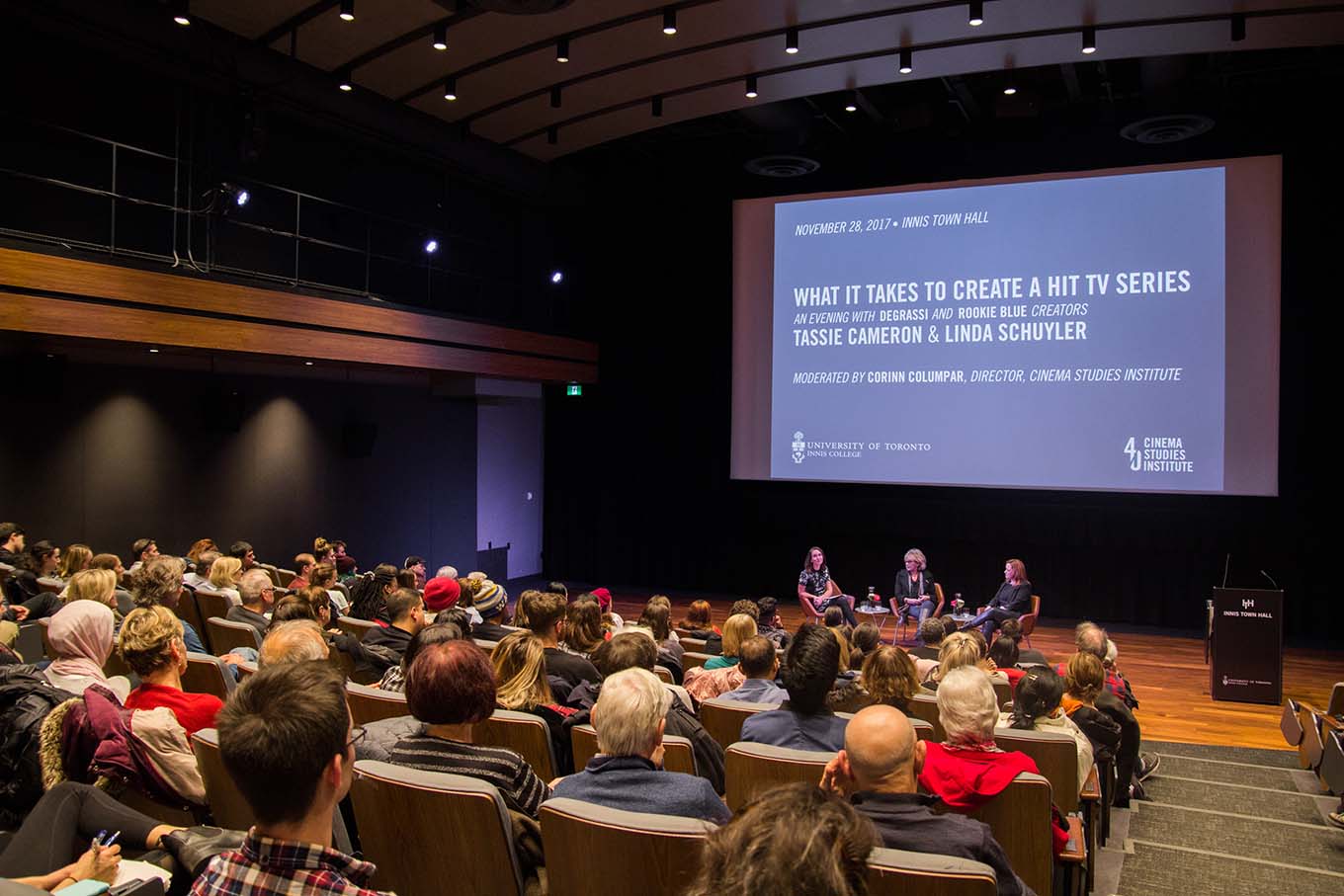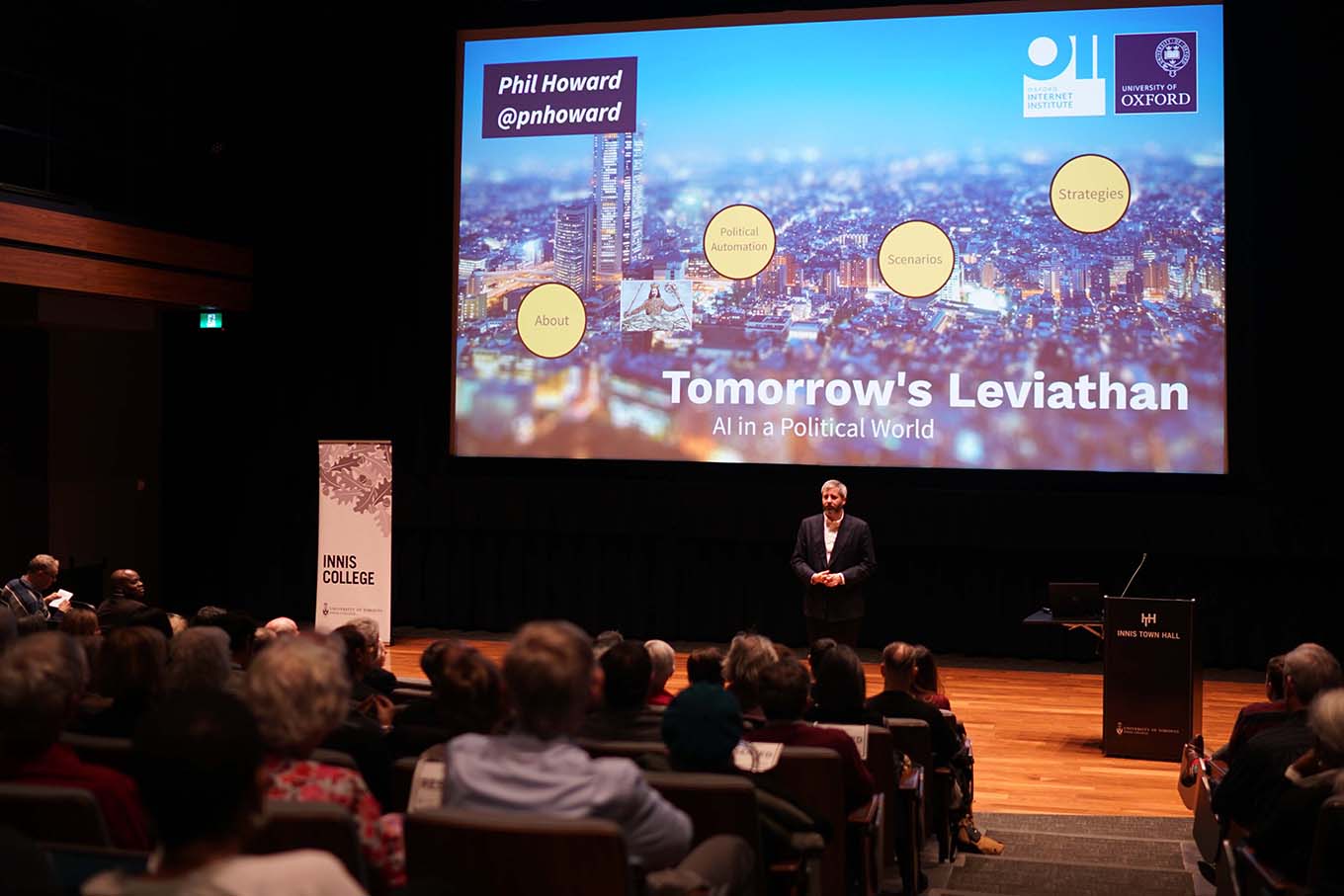 Definitely not another lecture theatre — the Innis Town Hall is our revitalized, fully-equipped movie theatre and auditorium, home to free film screenings, speaker series, and other community and campus events. You can also hold your own event here. 
All recognized Innis clubs and groups, as well as Innis staff and faculty, are welcome to book the Innis Events Room. Click the link below or stop by the residence front desk.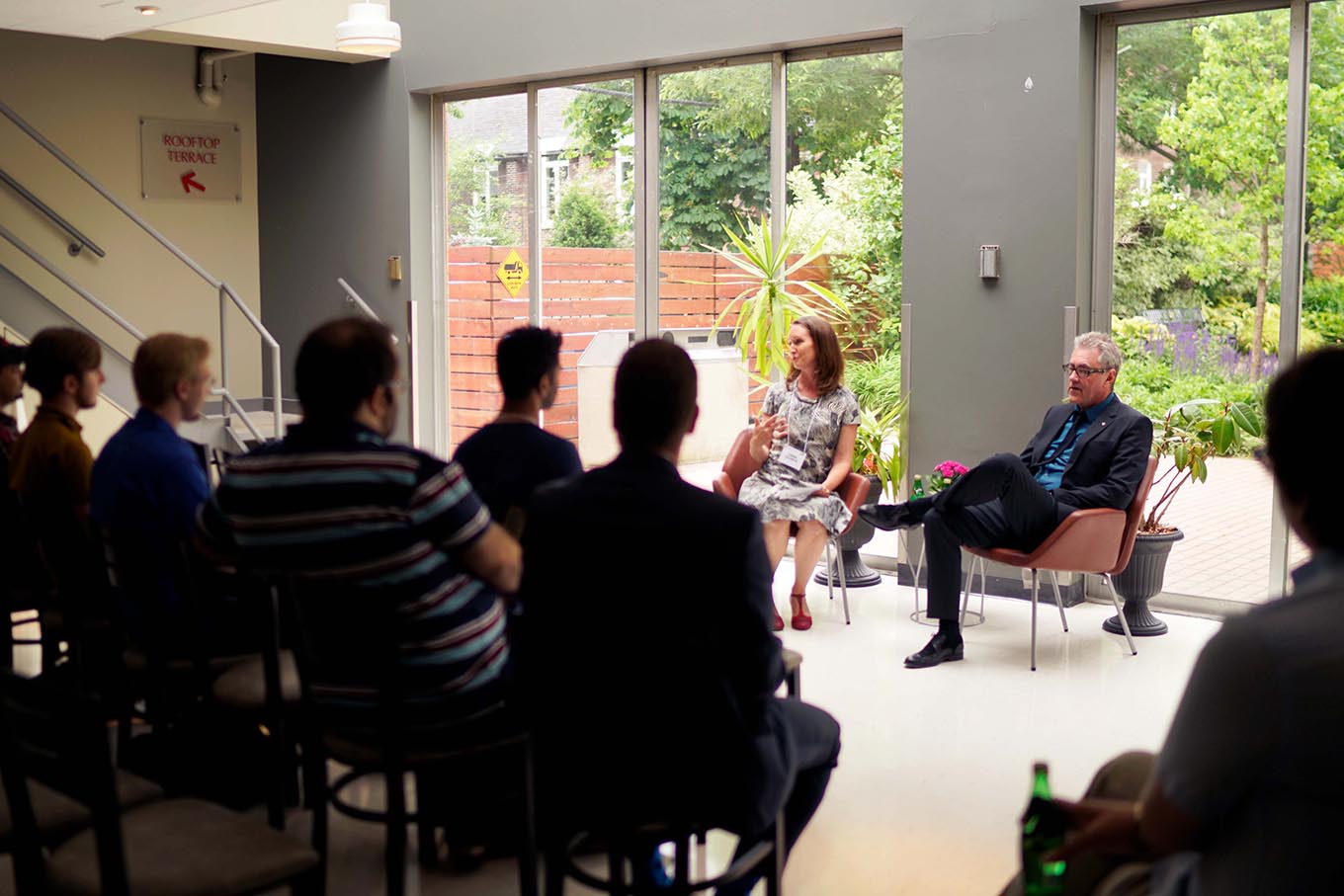 If you're holding a student event, the Innis Café seating area is an accessible, flexible option. You can also book the nearby rooftop terrace and Innis Green courtyard.