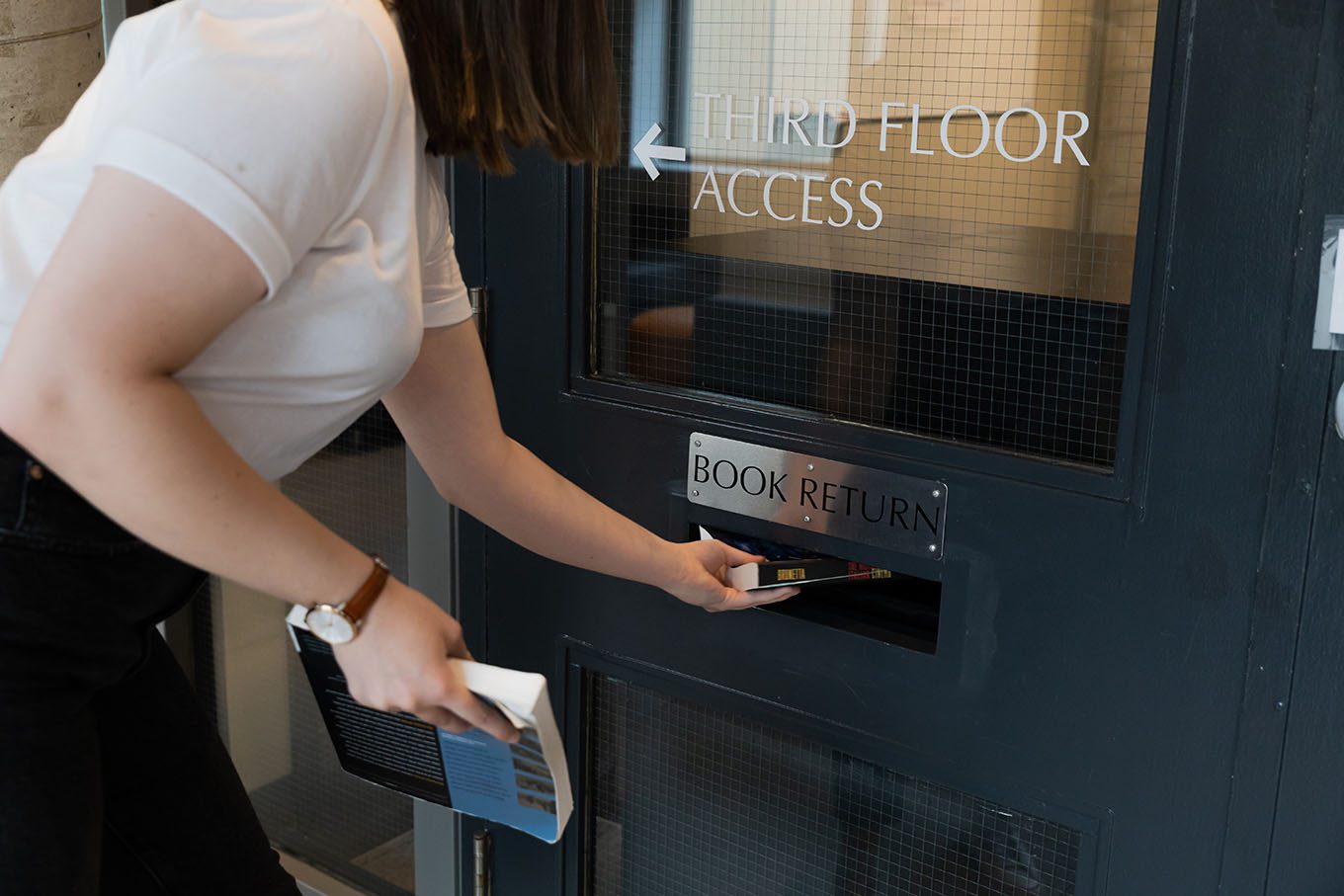 You will need a TCard to borrow from
U of T
Libraries:
Undergraduate Students– 14 days – 5 renewals, 14 days each
Graduate Students & Staff– 56 days – 3 renewals, 56 days each
Faculty Members– 84 days – 3 renewals, 84 days each
Learn more about borrowing guidelines
There are restrictions to certain collections. Please contact the library if you have questions about access:
Course Reserves/STL (shorter-term loan) materials can be borrowed for limited time period to ensure all students in courses have access – learn more about Course Reserves
Serials/journals and reference items are available for in-library use only
Our PhD collection can only be borrowed by Cinema Studies PhD students; however, other users are welcome to use the books onsite
When the Innis College building is open, items can be returned to the library during regular hours. After hours, Innis College Library has a limited drop box for books, located inside the College at the entrance to the library. The drop box is accessible only when the Innis College building is open.
Outside of these hours, material may be returned to Robarts Library or its external book drop. However, books that are considered short-term loan or course reserves must be returned to the library that houses the book.
Fines must be paid online. Sign in to LibrarySearch and pay fines from your account. Regular books: fines are $0.50/day per book. Course Reserves (STL) materials: fines are $0.50/hour per item. Library privileges are withheld when the block limit of $25.00 is reached, until fines are paid.  Learn more about fines.
To request that an item be recalled after its initial two-week loan period, please contact the Innis College librarian about our library resources. If you don't return recalled items within two days, you'll be fined $2.00 per day. Learn more about requesting items.
You can also place holds on many Innis College Library books — whether they are checked out or on the shelf — and request to retrieve them at Robarts Library. Learn more about hold requests here.
Manage your library account
Log in to your account to find info about due dates, renewals, holds and fines. Update your preferences too.