Once you're finished studying, there's so much happening at Innis Residence! You'll find events and clubs hosted by your residence dons, the Innis Residence Council (IRC), and residents themselves.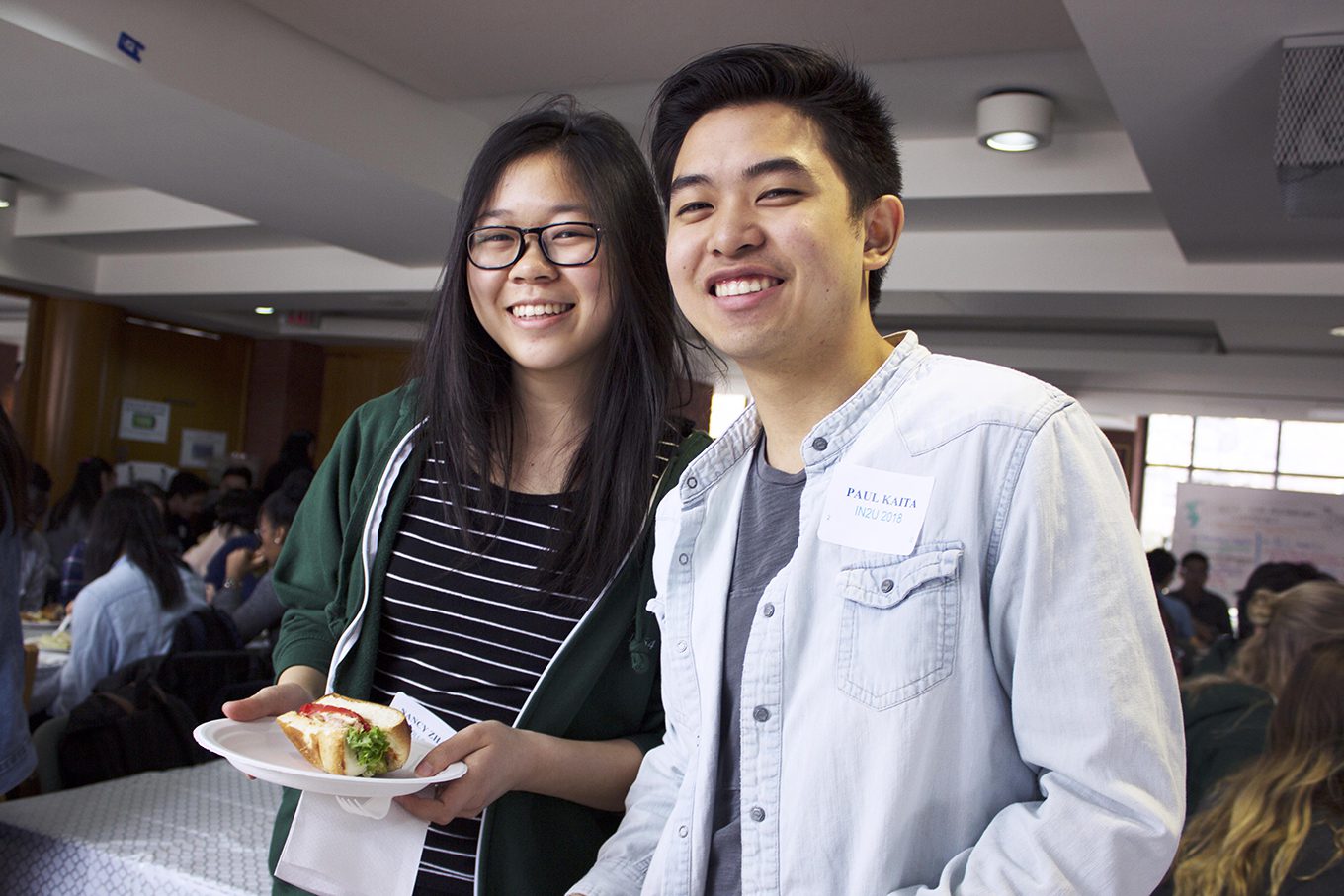 Why get involved in a residence club or event?
Ways to connect with residence life
Attend or host a suite event
What's a suite event? It's you and your suitemates hosting an Oscars party, watching the awards show while munching on popcorn, and offering informed critiques of the red-carpet fashions! Or it could be a Halloween crawl, or a fundraising gig for your favourite cause. Suite events are a great way to get into the residence social scene, whether attending or hosting. To host a suite event, talk to your house representative, who'll give you feedback, support, and authorization to hold your event.
Don't worry – no long-jumping expertise required – the Innis House Olympics are hosted monthly by the Innis Residence Council (IRC). You'll join other members of your Innis House and compete against other houses in the residence. Can you deliver a gold-medal performance in a trivia contest? Or are you a red-hot cook in an Iron Chef competition? The events may be a little weird, but the fun isn't. Houses earn points throughout the year, and the winner receives the legendary House Cup and a dinner party too. 
Join a club or sit on a committee
There are many clubs and activities that spring up during the academic year, driven by students' passions, skills, and talents. Love to play video or board games? Passionate about reducing your environmental footprint? Want to stay fit with friends?
Check out the list of clubs and committees.
Your residence don is not only a source of help and support in the residence, they're also great at organizing get-togethers, workshops, and house meetings. Connect with your don to find what's going on in the residence.
Attend Innis Residence forums
Do you have a suggestion, idea, comment, or criticism about life at Innis Residence? We know you have opinions! Watch for posters advertising our four residence forums held throughout the year, hosted by our dean of students, Steve Masse.
Check out the new IRC (Innis Residence Council) Calendar for info on everything that's happening at Innis Residence.
Plus, check the residence halls, bulletin boards, and digital screens for posters giving you more information on the latest.
And don't forget to talk to your residence don, and visit the links to your favourite clubs and events.
Check out Happening@Innis for a complete list of Innis College events.
Want to book a space for your event?
Three bookable spaces at Innis Residence — Events Room, Lobby, and Quad — are available for your next student event.