Co-Curricular Certificate Programs
Learn and grow with a Co-Curricular Certificate! Do you have a particular interest in mental health or social innovation that you'd like to develop in a deeper and more experiential way?  Open to all undergraduate students, all three certificate programs qualify for inclusion in your Co-Curricular Record.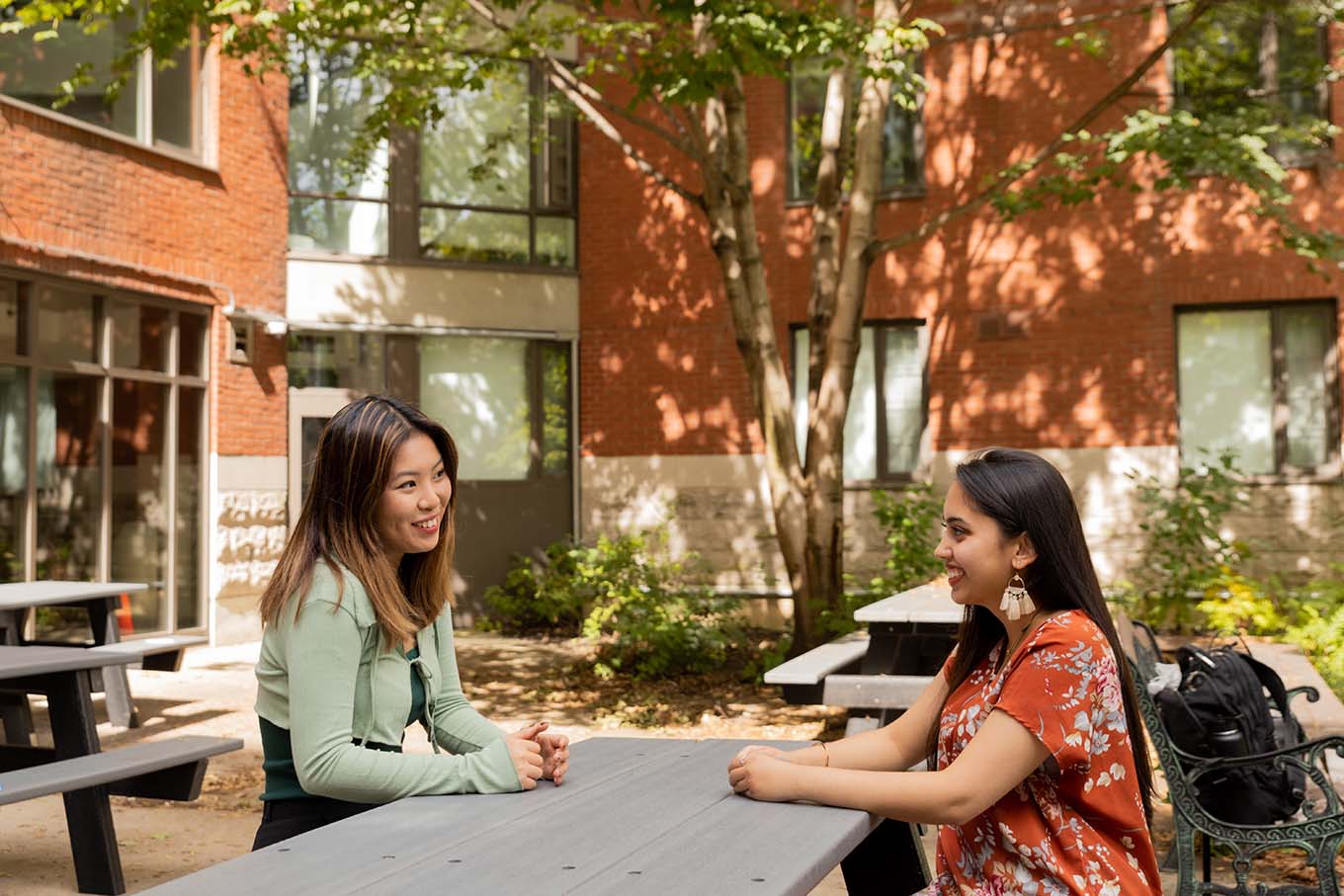 Mental Health Skills Certificate & Workshop Series
In the Mental Health Skills Certificate & Workshop Series, you'll learn how to safely talk about suicide, take care of yourself, manage your anxiety, connect with your inner-self, and more.
Do you want to recognize mental health challenges in yourself and others?
Are you interested in learning about resources to support mental wellness?
Do you want to reduce the stigma related to mental health issues on campus?
The Mental Health Skills Certificate & Workshop Series is for students who want to increase their own self-awareness and knowledge concerning mental health challenges among students.
Students who attend the two-day series interactive workshops will receive the Mental Health Skills Certificate and recognition on their Co-Curricular Record.
Mental Health Skills Certificate & Workshop Series components
Social Innovation Certificate
Have you ever wondered how you can make an impact on the world and contribute to social change? Innis College, in partnership with The Agency, is excited to present the Social Innovation Certificate Program.
This program provides you with the opportunity to understand social innovation and its impact and learn how to become a change-maker!
Examples of sessions include:
Social Impact 101: What is social innovation? How is it connected to the United Nations Sustainability Goals? How can I get involved and make a difference?
Careers with Purpose: Students interact in a "living library," focusing on careers that will create change in the world. The "books" are social innovators who want to help you by sharing their experiences.
Road Trip! Get off campus and explore change-makers and social innovators in their places of work/community. Past examples of amazing experiences include: a trip to Karma Co-Op and the Centre for Social Innovation, and a tour of the Discovery District and MaRS.
For more information on social innovation check out The Agency Website.
If you're interested in learning more about Co-Curricular Certificate programs, please complete and submit the online Student Life Opportunities Form.
Have a question about the Certificate programs?
Contact us with questions about when Innis Co-Curricular Certificate programs will be offered, or any other queries you may have.