Becoming a mentor can be one of the most meaningful experiences of your university career. You not only have the opportunity to make an impact on the life of a new Innis student, you'll also gain valuable leadership and interpersonal skills — and this volunteer position makes a great addition to your Co-Curricular Record.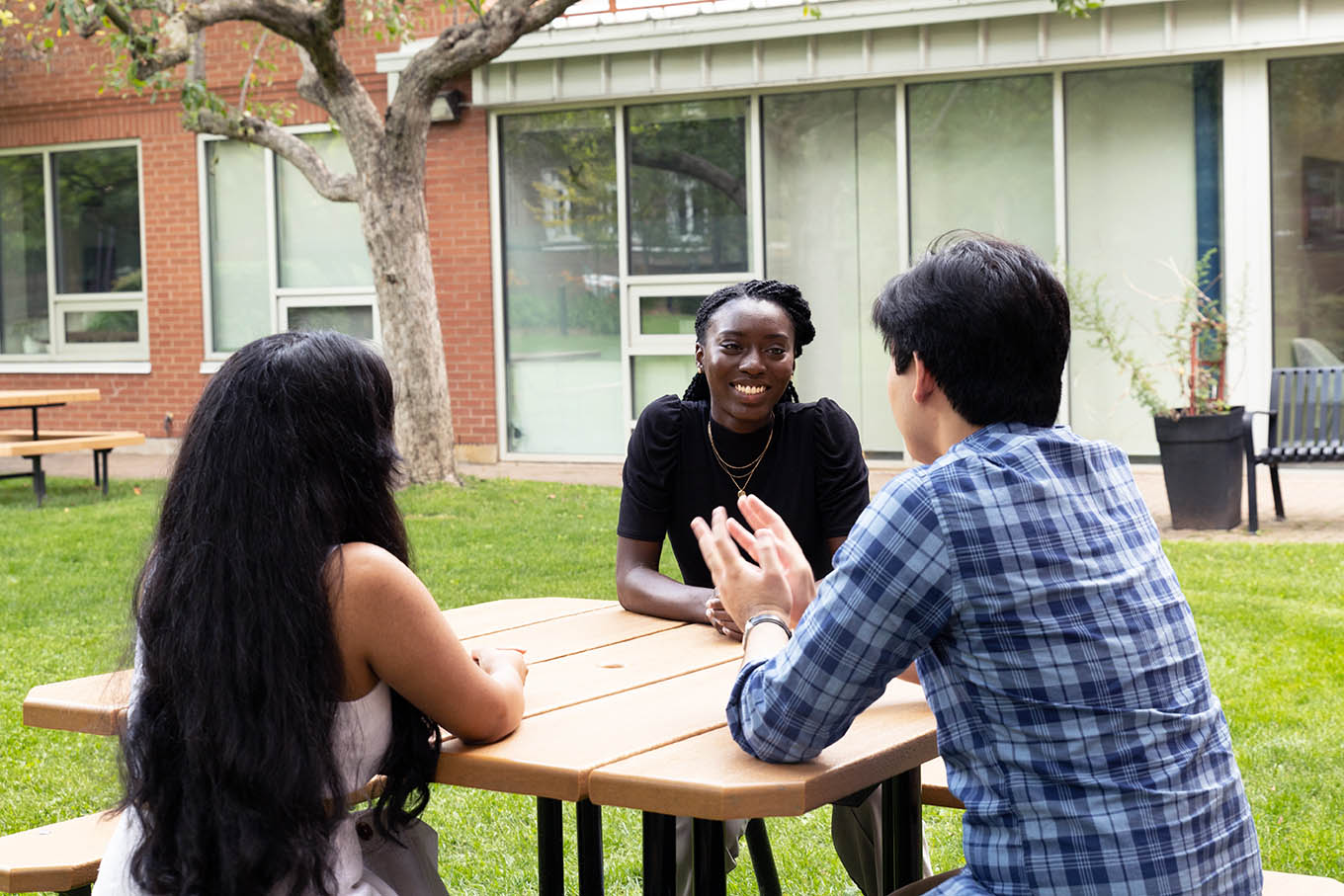 What are the benefits of being a mentor?
How the mentorship program works
As a mentor, you will be responsible for guiding a group of ten to 12 first-year students. You'll help them with their transition before their arrival at Innis, and throughout the year.
Beginning in June, you'll contact your mentees via email, video, and/or social media on a bi-weekly basis. Your job is to answer their questions, help them navigate university resources, and offer advice and support. There will also be in-person social events for those who are able to get together.
Topics of discussion could include how to get involved, course selection, budgeting, orientation, and where to hang out or study between classes. Your goal is to build a sense of community and belonging among your assigned first-years.
Once the fall term begins, you'll meet with your mentees every few weeks — starting with Orientation Week, where you'll also be your mentees' group leader. Throughout the year, we plan get-togethers, seminars, and workshops designed for mentors and mentees to build their relationship and give mentees opportunities to ask questions in a safe and inclusive environment.
Do I need any special skills?
Ask yourself these questions; the answers will help determine if you qualify to be a mentor:
Do you remember what it was like in first year?
Are you friendly and approachable?
Do you have a "helping" nature?
Are you curious and empathetic?
Are you resourceful and willing to learn?
Are you able to devote one to three hours per week to volunteer?
We support you with mentorship training
Our staff in the Office of Student Life provide you with training to support the development and enhancement of effective mentoring and role-modelling skills.
We're always available to answer questions and guide you by providing a range of resources. You'll be supported by other mentors in your group too, sharing and learning from experiences. This volunteer position is eligible for validation on your co-curricular record.
Want to apply, or have questions?
All current Innis students will automatically receive an application in mid-February, and hiring will take place throughout March and April for the following year.
For further information, please e-mail:  studentlife.innis@utoronto.ca