Have a question about finding something in the library (including Innis and U of T Libraries)? Need help with research, resources or citations? Want to suggest a title? Looking to make an appointment for a research consult? Kate Johnson, Innis College Librarian, has all the answers – feel free to get in touch.
Meet the Innis College librarian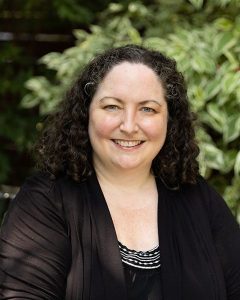 I'm Kate Johnson, the librarian at Innis College. I'm here to support Innis students in navigating both the Innis College Library and
U of T
Libraries system. I can help you find resources, develop research skills, and because I've lived in Toronto all my life, I might also be able to let you in on where the best take-out is!
Do you know of a book, journal or other resource that you think should be available in the Innis College Library? Please send us the title and any other details about the resource.