REGISTRAR & ACADEMIC SERVICES
Every year, Innis College provides approximately $275,000 in scholarships and awards. Innis College scholarships and awards are designed to recognize your outstanding achievement, with a significant number based on exceptional academic performance. 
Innis also recognizes achievement in leadership and community involvement with awards for students in all years of study. And many of our awards recognize academic or leadership achievement by students with financial need.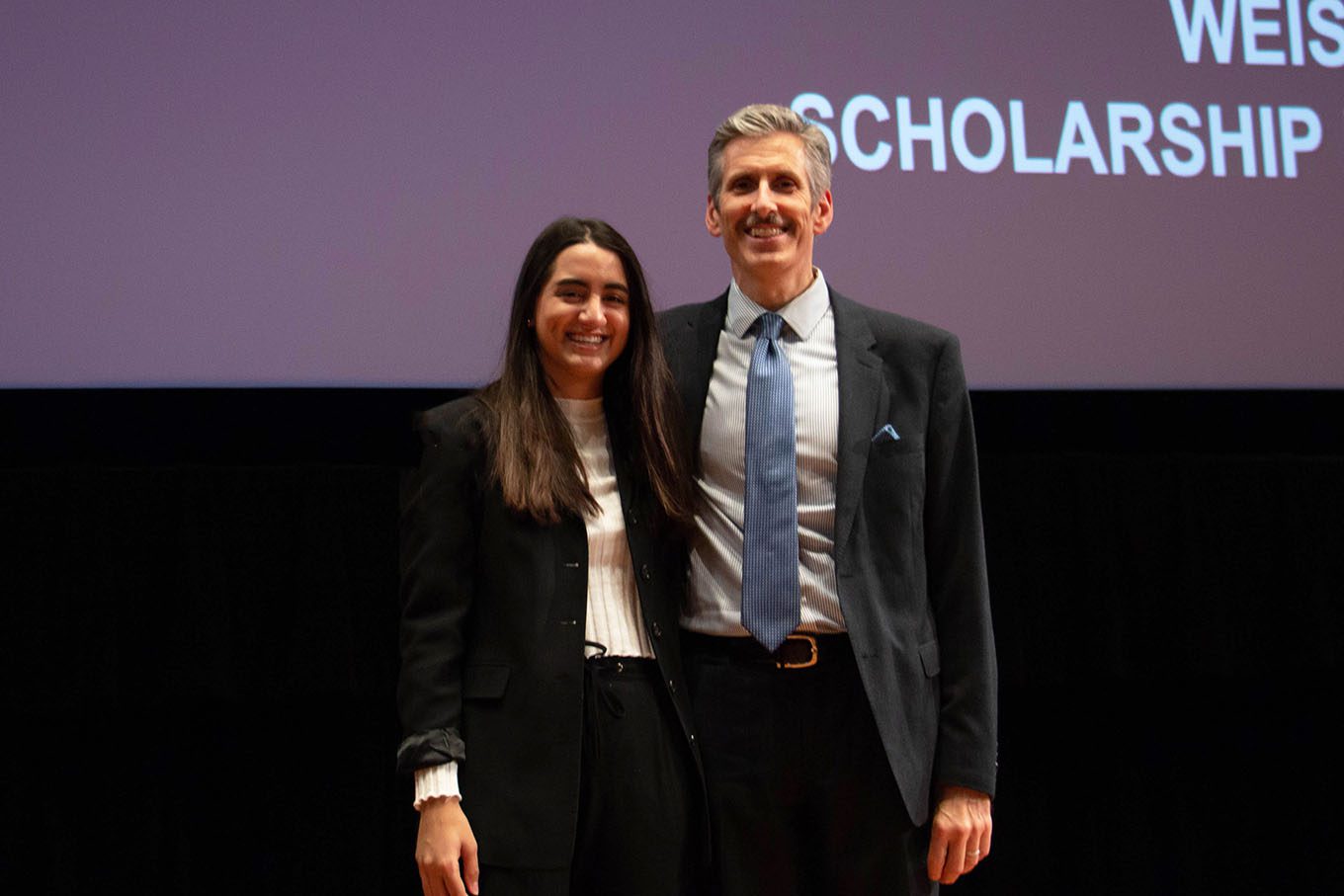 Scholarship and award opportunities
Innis has six admission awards for new students. Four of them are based on leadership and require an application. Search them all here at Innis Scholarships.  Applications are typically available in February.
In-course awards for returning students
Innis in-course awards for returning students are generally based on high academic achievement. We assess candidates in the fall of each year based on the previous 12 months of academic performance. We also have several awards that require a specific academic connection: for example, high academic achievement for students in a specific program (Cinema Studies, Urban Studies, or Writing & Rhetoric), or studying in a specific category, such as Humanities, Social Sciences, or Sciences. Search Innis Scholarships here.
Leadership awards for returning and graduating students
If you have been volunteering your skill, talent, or creative energy to make a difference in the world around you, consider applying for one of our leadership awards.  Search Innis leadership awards for returning and graduating students; applications are typically available in February.
Other
U of T

scholarships and awards
Scholarships and financial need
Some scholarships and awards require you to demonstrate financial need. To determine whether you qualify, we generally look at OSAP. We also consider other provinces financial aid programs for demonstrated need. In certain distinctive cases, other financial need measures can be used.
A special sub-group of need-based awards will have a notation known variously as OSOTF, OSOTFII, or OTSS. They require a candidate to demonstrate financial need and also be an Ontario resident. Qualifying for or receiving OSAP is the simplest way to show eligibility for these awards.
Book an appointment with a financial advisor
Innis College scholarships and awards would not be possible without the generosity of our dedicated donors, who include faculty, staff, alumni and their families, and friends of the College.

On behalf of our students and the College we extend profound gratitude for this support of academic and personal excellence.
For more information on how donors support student achievement at Innis, please visit our donate page.