If you're in the process of applying for Innis Residence, or you've already applied and are looking for more information on how suite placements work, you've come to the right place.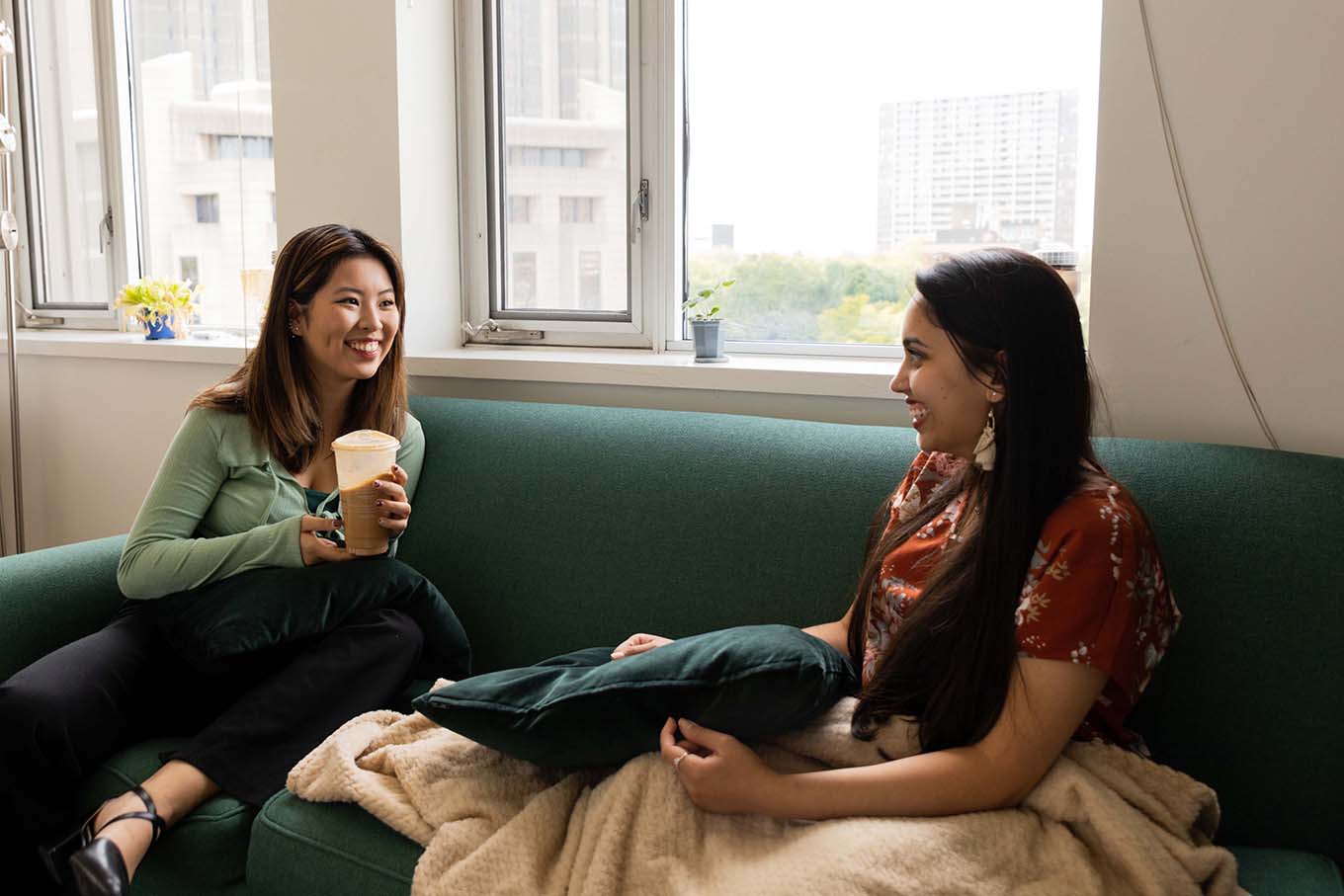 How are suite assignments done?
Based on the preferences indicated on the application that you submitted with your deposit, we do our best to match you with like-minded others. Based on what you've told us, you'll be sharing a suite with first- and possibly upper-year students.
Will I be placed with my preferred suitemate(s)?
We do everything we can to satisfy requests. However, we do not guarantee that all requests will be met. Once we've completed our fall admissions process (usually mid-July), we send you an e-mail with instructions on how to request/update your suitemate requests.
When will I know my room and suite assignment?
In late August, as soon as the information is available, we'll send you an email indicating your room and suite number, as well as the names and email addresses of your suitemates, if they have permitted us to do so. If you can, it's a great idea to get in touch with one another before you arrive in residence.
On rare occasions, your room assignment may change due to circumstances beyond our control. We will make every effort to contact you to advise you of this, but we do reserve the right to change room assignments at any time.
What about gender preferences?
We welcome applicants of all gender identities. We also respect a person's right to choose whether or not to disclose their gender identity, and don't feel that it's a required part of our residence admissions process.
In your application to Innis Residence, you will have the option to choose between living in an all-gender suite or a same-gender suite.
All-gender suites – if you choose to live in an all-gender suite, you will not be required to identify your gender identity. Choosing to live in an all-gender suite means that you're comfortable living with suitemates who may have a different gender identity than your own.

Example: If you identify as a cis-female, any of the options below could be your suitemates in a four-/five-bedroom all-gender suite:

You + three cis-male suitemates
You + one cis-female + one non-binary + one cis-male suitemates
You + two cis-male + one trans-female suitemates
You + two cis-female + one trans-male suitemates
Many more combinations that we can't know as gender identity is not a category we use to match all-gender suites


Same-gender suites – if you choose to live in a same-gender suite, you will be asked to identify a same-gender suite that best matches your own gender identity. There are two same-gender suite options to choose from:

Suite for those who self-identify as a male
Suite for those who self-identify as a female



Example: If you self-identify as a male, you will be placed with suitemates who also self-identify as male.
Unfortunately, once the building is full, we have little flexibility to move residents around. To help prevent any issues with your suitemates, your residence don will meet with you and your suitemates after move-in to create a suite agreement. You'll come together to discuss things like cleaning responsibilities, guests, social gatherings, and noise concerns. If you have any issues, our residence life team is here to help you solve them.
Have any questions not answered on this page? Please contact the Residence Office.