You'll find the Innis College Library conveniently located right inside the College. It's a perfect multi-level space to study, or get research help with your latest term paper or assignment.
Read on to find location information, hours and accessibility.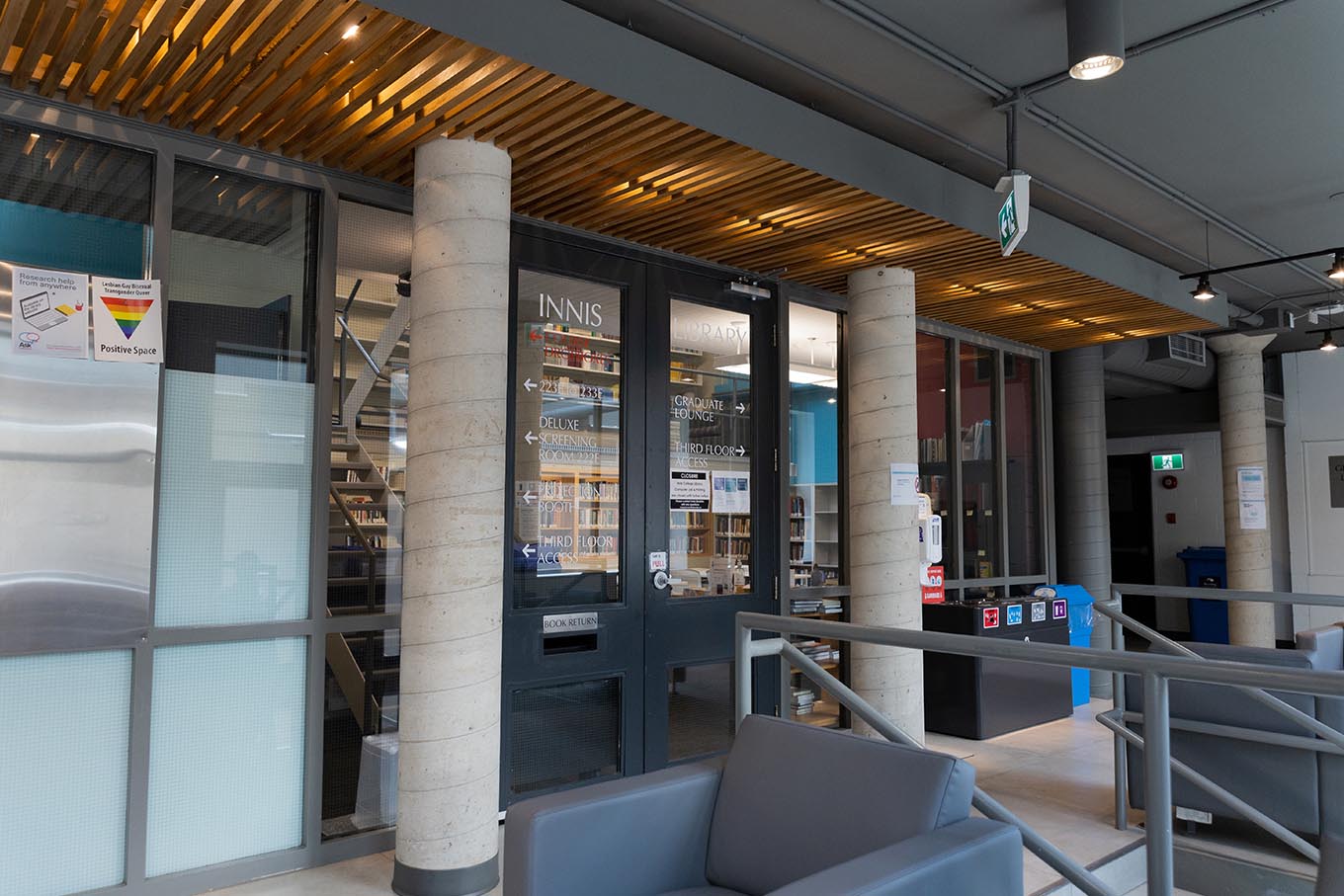 We are located at 2 Sussex Avenue, on the second floor, east wing of Innis College (closest to St. George Street and just above the Innis College Registrar's Office).
Get directions to Innis College
.
Innis College Library Hours
 Please note: Our 2023/24 Fall/Winter hours (see below) are effective September 7.
Fall and Winter Semesters (September – April)
Typical hours: Monday to Friday from 10am – 5pm
Closed evenings and weekends
Spring and Summer Semesters (May – August)
Typical hours: Monday to Thursday from 10am – 4pm
Closed evenings and weekends
Please visit the Computer Lab and Print, Scan, & Copy pages for service status.
The library can be accessed by stairs or elevator. The library's entrance does not open automatically; our staff is happy to provide assistance. The upper levels of the library are accessed by stairs. If you require accommodation, please
contact us
to access the upper-level computer lab. Please note that we now have computers on the main floor of the library.