You'll find the Innis College Library conveniently located right inside the College. It's a perfect multi-level space to study, or get research help with your latest term paper or assignment.
Read on to find location information, hours and accessibility.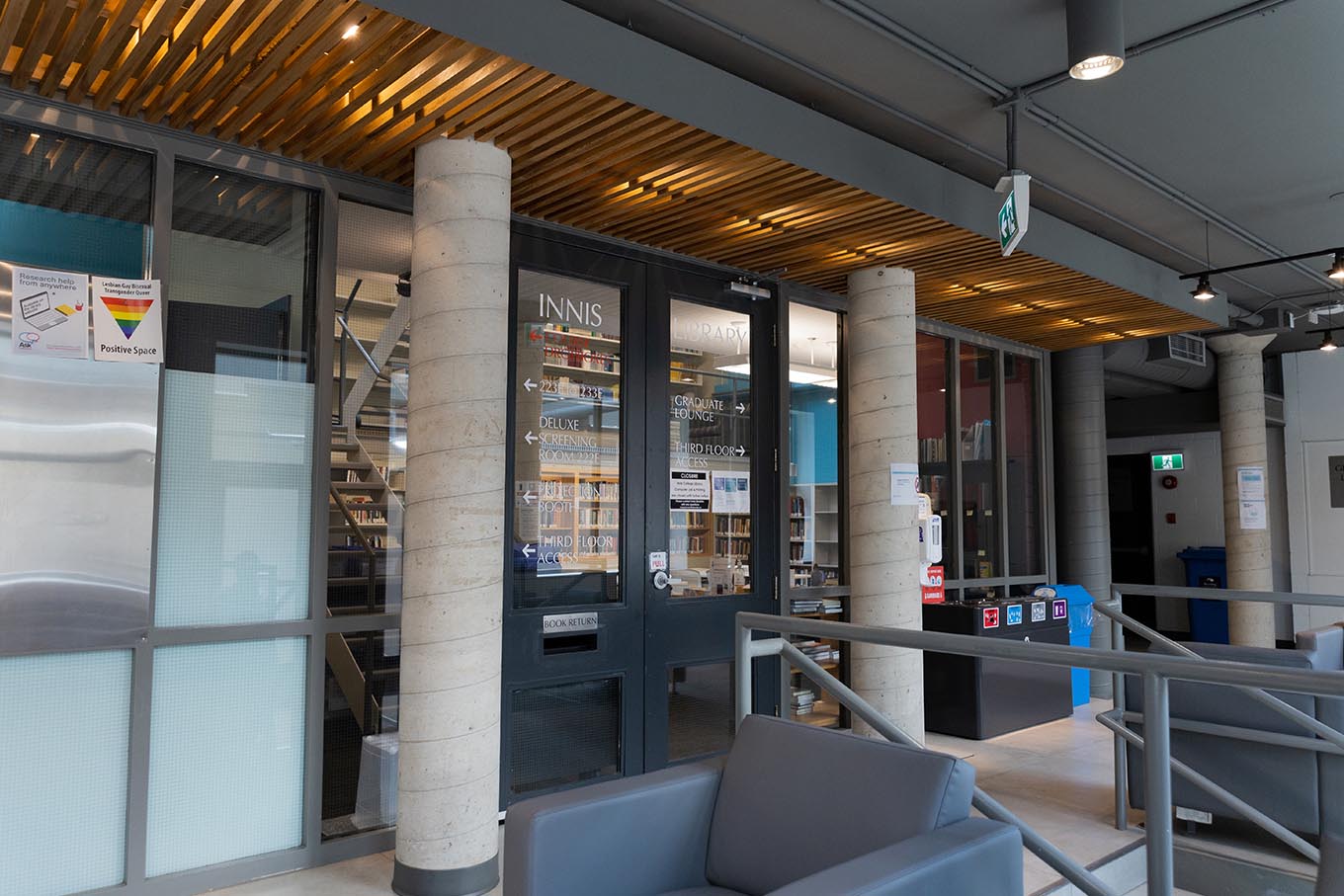 We are located at 2 Sussex Avenue, on the second floor, east wing of Innis College (closest to St. George Street and just above the Innis College Registrar's Office).
Get directions to Innis College
.
Innis College Library Hours
As of September 13, 2021, the library is open with access to the collections, and adapted access to study spaces and computers, in accordance with physical distancing protocols.
Fall and Winter Semesters (September 2021 – March 2022)
Current Hours: Monday to Friday from 10am – 5pm
Closed evenings and weekends at this time
Spring and Summer Semesters (May 2022 – September 2022)
Typical hours:  Monday to Friday from 10am – 5pm
Please visit the Computer Lab and Print, Scan, & Copy pages for service status.
The library can be accessed by stairs or elevator. The library's entrance does not open automatically; our staff is happy to provide assistance. The upper levels of the library are accessed by stairs. If you require accommodation, please contact us to access the upper-level computer lab. Please note that we now have computers on the main floor of the library.