Attending class and don't have your laptop? Drop into the Innis Computer Lab and work on your assignment or start your research — the lab is on the main floor of the library, so everything you need is right there!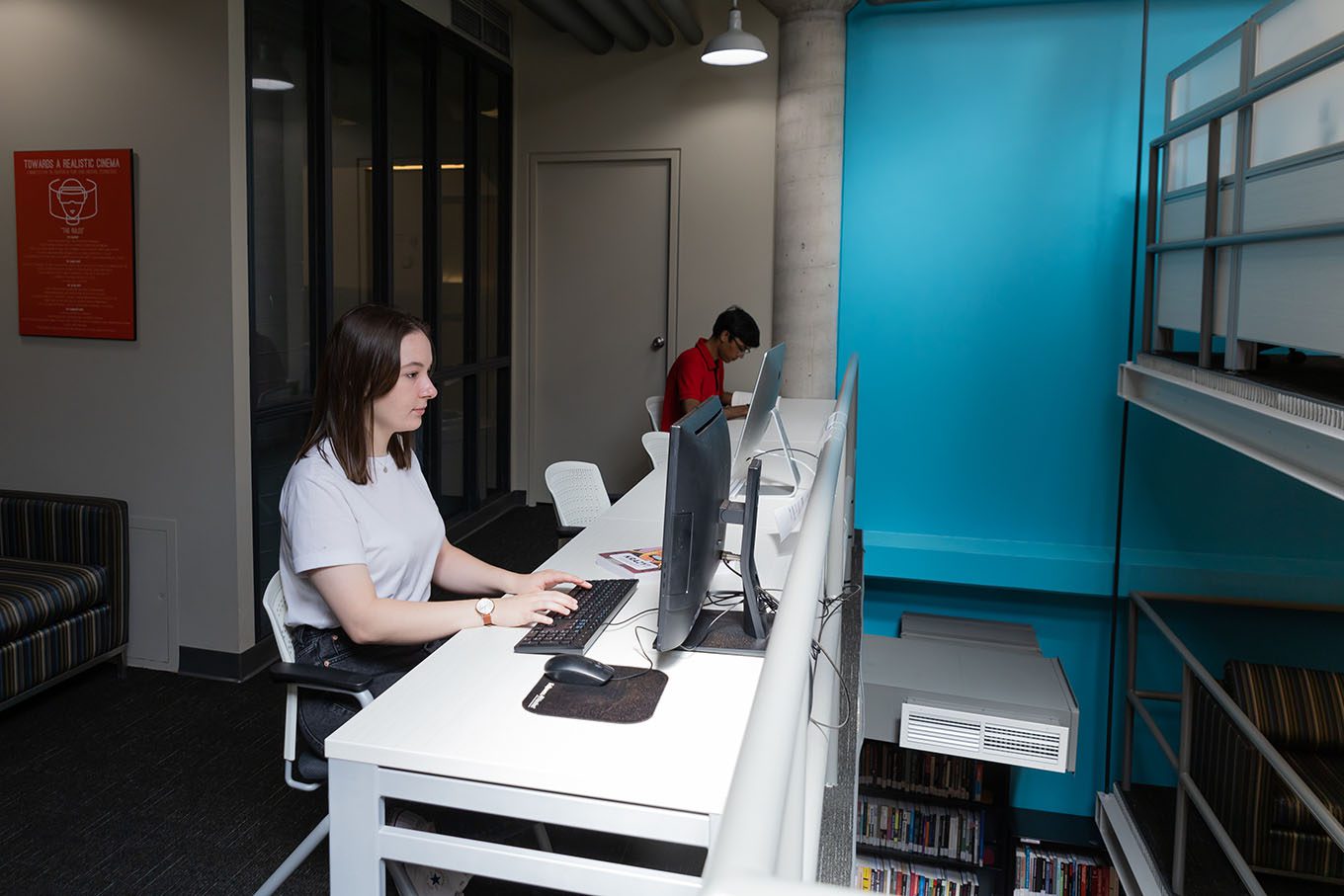 Mac and Windows platforms
You'll find the following equipment in the Innis Computer Lab, located within the College's library. The lab's hours are the same as those of the library.
The Computer Lab is located on the main floor of the Innis College Library. Currently, the Lab is available by appointment only, however, you can access the Mac work station on the main level of the library.
Find IT help and printing services here