The front desk is the heart and hub of Innis Residence. We're here for you 24/7, a team of friendly, knowledgeable students ready to answer questions, provide services, maintain safety and security – and even recommend a good coffee shop or two. Many of our team live in the residence, so they'll get to know you – and you, them – pretty quickly.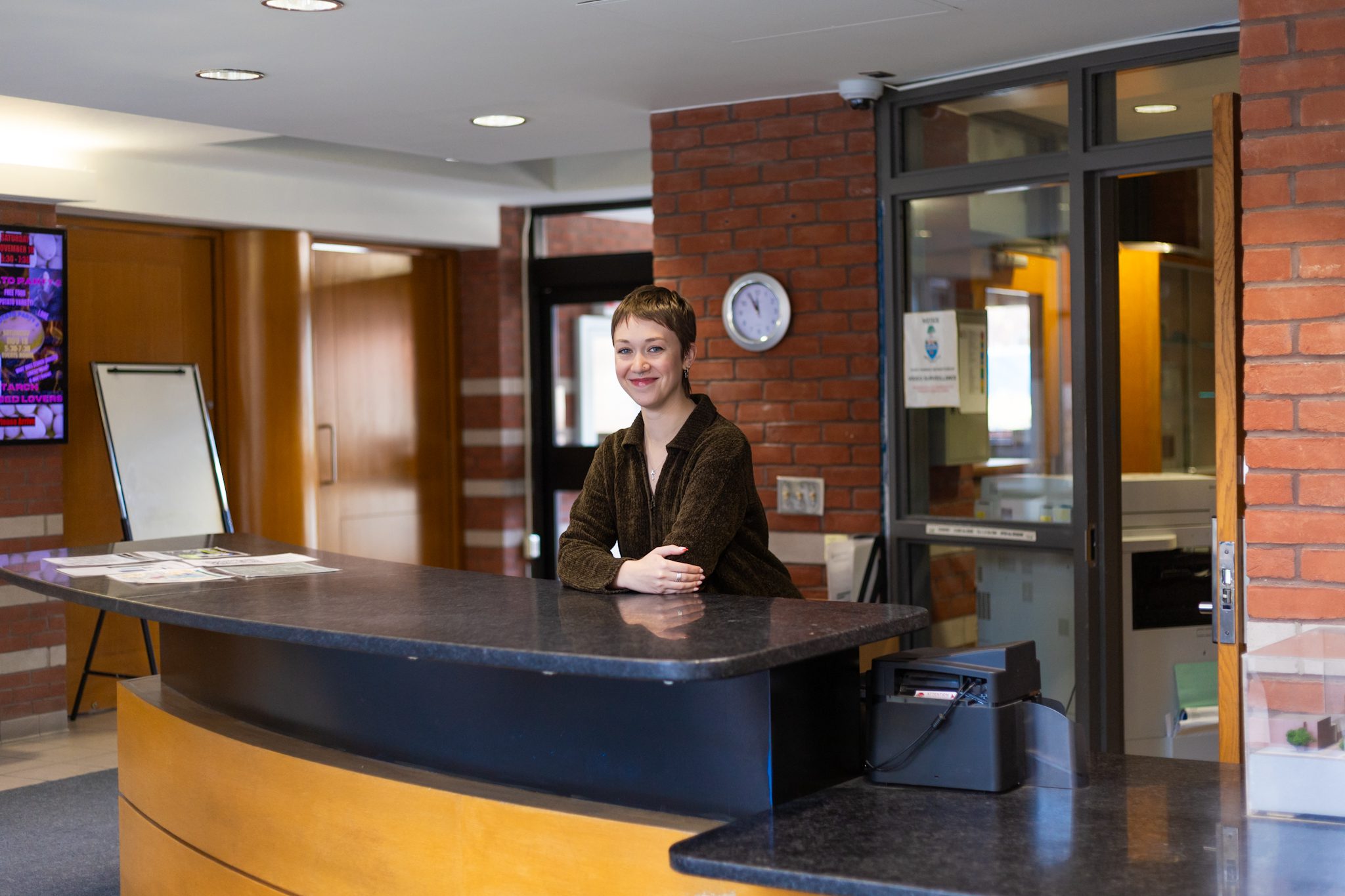 Here's what the front desk staff can do for you
We're available 24 hours a day, seven days a week.