Are you a summer university/college student looking for accommodation between the beginning of May and the end of August? Or are you a professional on a work or study sojourn, or maybe a Toronto visitor or group looking for housing for all or part of the summer months?
We welcome anyone looking for clean, budget-friendly apartment-style housing in the heart of Toronto. We are geared towards long-term summer stays and give preference to those staying for the entire summer term.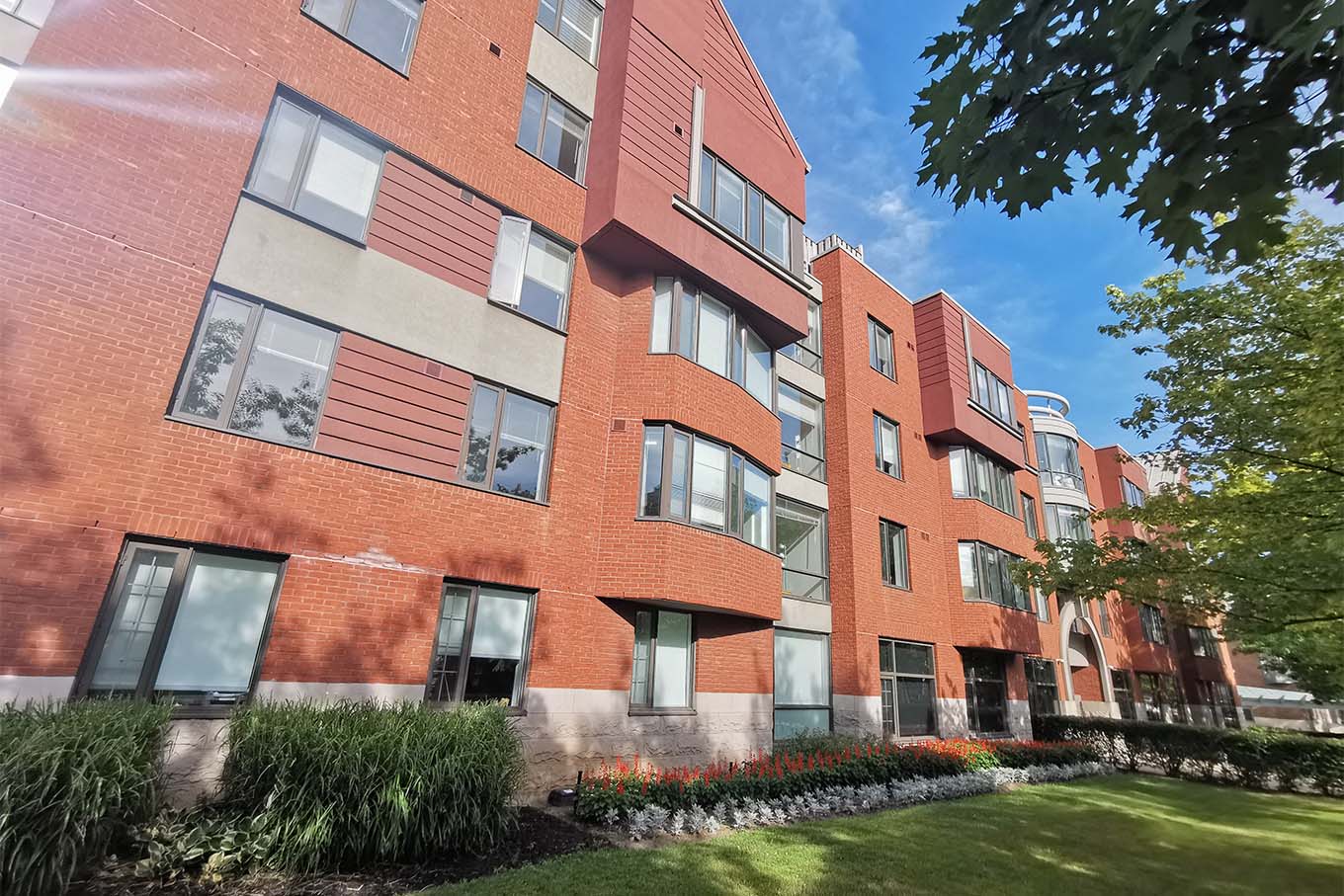 Summer suites and amenities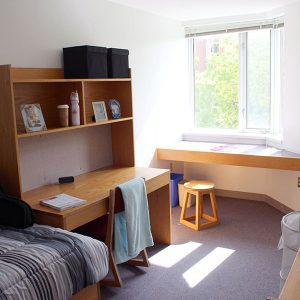 You'll be staying in a private, (lockable) bedroom located in a four- or five-bedroom suite. Each suite is comprised of four or five single bedrooms, a shared kitchen with fridge, stove, and microwave, a furnished living room, and two bathrooms (either two full baths or one full and one half-bath).
We have both same-gender and all-gender suites available. Please indicate your preference in your application.
Our building amenities include study rooms, laundry rooms, a large-screen television room, a music room, and a fitness studio. The residence is smoke-free, and fully air-conditioned, and includes Wi-Fi access. For more information about the accommodations, please visit the Suites & Amenities page, or take the virtual tour.
| Session | Term Dates | Occupancy Fee | Fee Deadline |
| --- | --- | --- | --- |
| Full summer | May 7 – August 25, 2023 | $3,959 | April 14, 2023 |
| First half summer | May 7 – June 26, 2023 | $2,575 | April 14, 2023 |
| Second half summer | July 3 – August 25, 2023 | $2,575 | June 01, 2023 |
Early arrival / late departure requests
If you're intending to book a full summer stay and would like to move in between May 1 – 6 or check out between August 26 – 30, be sure to request the extension of your stay when completing your application. We can accommodate a limited number of extended stays. Extension fees must be paid in full prior to check in. Once paid, extension fees are non-refundable.
Please note that individuals arriving early or departing late are typically housed together, regardless of suitemate requests.
| Extension Type |  Extension Dates |  Extension Fee |  Fee Deadline |
| --- | --- | --- | --- |
| Early arrival | May 1 – 6 | $400 | April 14, 2023 |
| Late departure | August 26 – 30 | $400 | April 14, 2023 |
A nightly rate applies to early arrivals and late departures occurring between May 7 and August 25. Find more information on occupancy fees in our Summer Occupancy Agreement (Appendix A).
Summer rates for
U of T

students
Full Summer rate (from May 2 – August 25, 2021) for current University of Toronto students: $3,590.00, including a non-refundable $600.00 deposit upon completion of your application. There are no refunds for late arrival or early departure.
Single semester rates (for all)
A limited number of spaces are available to individuals or groups wishing to book a single-semester stay from either the beginning of May until the end of June, or from the beginning of July until the end of August. Please see below for exact dates.
Single-semester stays are available at a rate of $2,425.00, including a non-refundable $600.00 deposit upon completion of your application.
First semester stays run from May 2 – June 26, 2021
Second semester stays run from July 2 – August 25, 2021
The remaining balances must be paid by April 30, 2021, for the full summer (both semesters); by April 30, 2021, for the first-semester; and by June 30, 2021, for second-semester stays
There are no refunds for late arrival or early departure