Like Innis College itself, you'll find the library is a friendly, supportive space. We like to say that we are "small but mighty," with personalized help for every research need.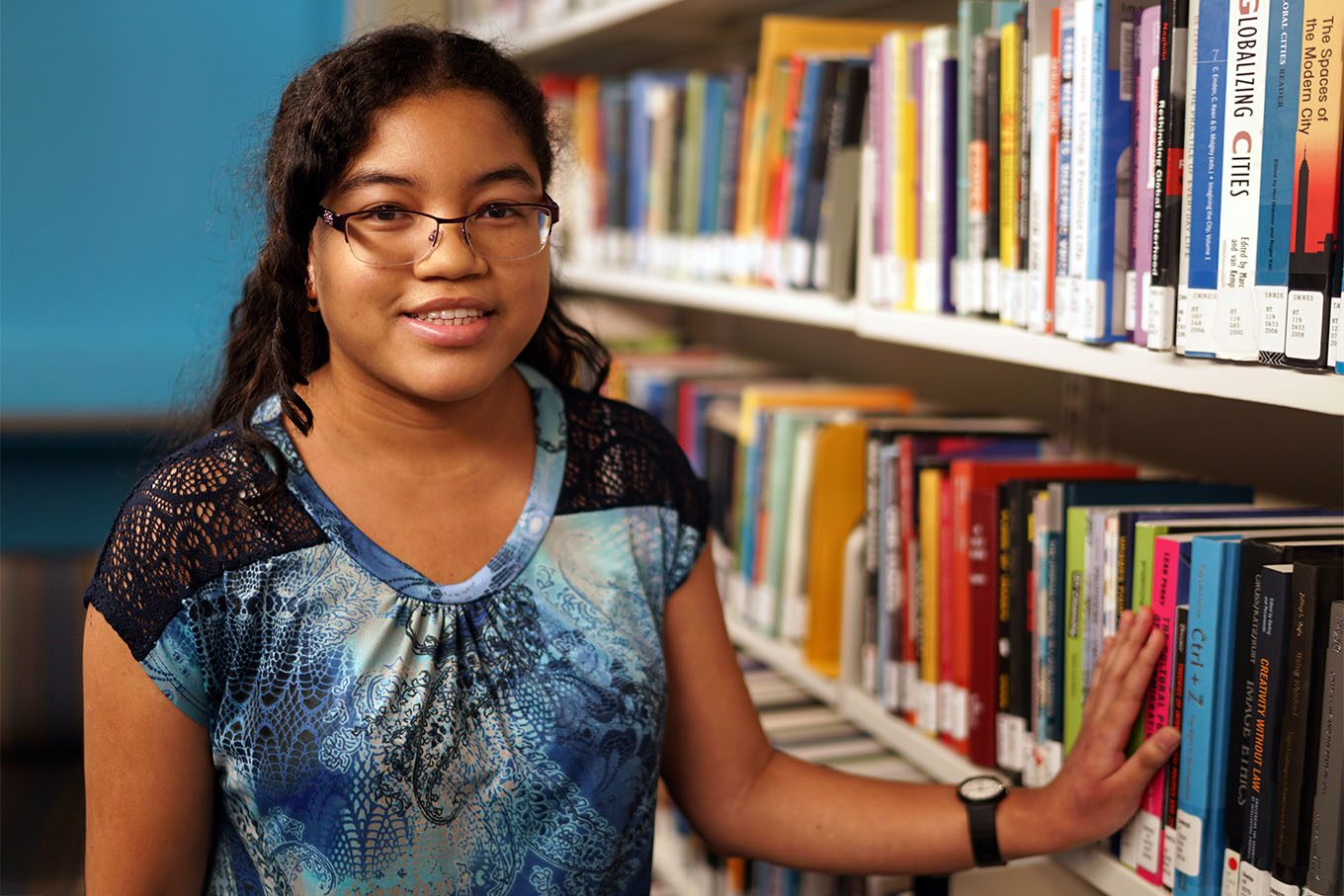 We are here to help you achieve academic success
Take a virtual tour of the Innis College Library
See the locations of our collections, as well as study carrels and information desk in this quick tour of the library.
A quiet space to study and work
The library is a dedicated quiet study space, with floating platforms that hold study carrels and tables. The carrels on the top level are prioritized for Cinema Studies graduate students, but undergrad students are welcome to use these spaces if they're not occupied.
Feel free to use the computer lab in the library – you can send files to the printer/scanner/copier station located just outside the library doors.
Please see U of T's Library Conduct Regulations.
Have a question about finding something in the library (including Innis and U of T Libraries)? Need help with research, resources or citations? Looking to make an appointment for a research consult?
Kate Johnson, Innis College Librarian, has all the answers.
The library can be accessed by stairs or elevator. The library's entrance does not open automatically; our staff is happy to provide assistance. The upper levels of the library are accessed by stairs. If you require accommodation, please contact us to access the upper-level computer lab. Please note that we have computers on the main floor of the library. For more information, please contact
Kate Johnson
.