An architect, a writer, and an avid cook, John Ota has the recipe for creative success.
John Ota is an architect, curator, historical preservationist, member of the Culinary Historians of Canada, and the bestselling author of The Kitchen: A journey through history in search of the perfect design. After receiving his BA in urban studies from Innis in 1977, he went on to earn his BArch from the University of British Columbia and his MSc in architecture and historic preservation from Columbia University. He has been the lead on several major preservation and revitalization projects, including the AGO Transformation Project.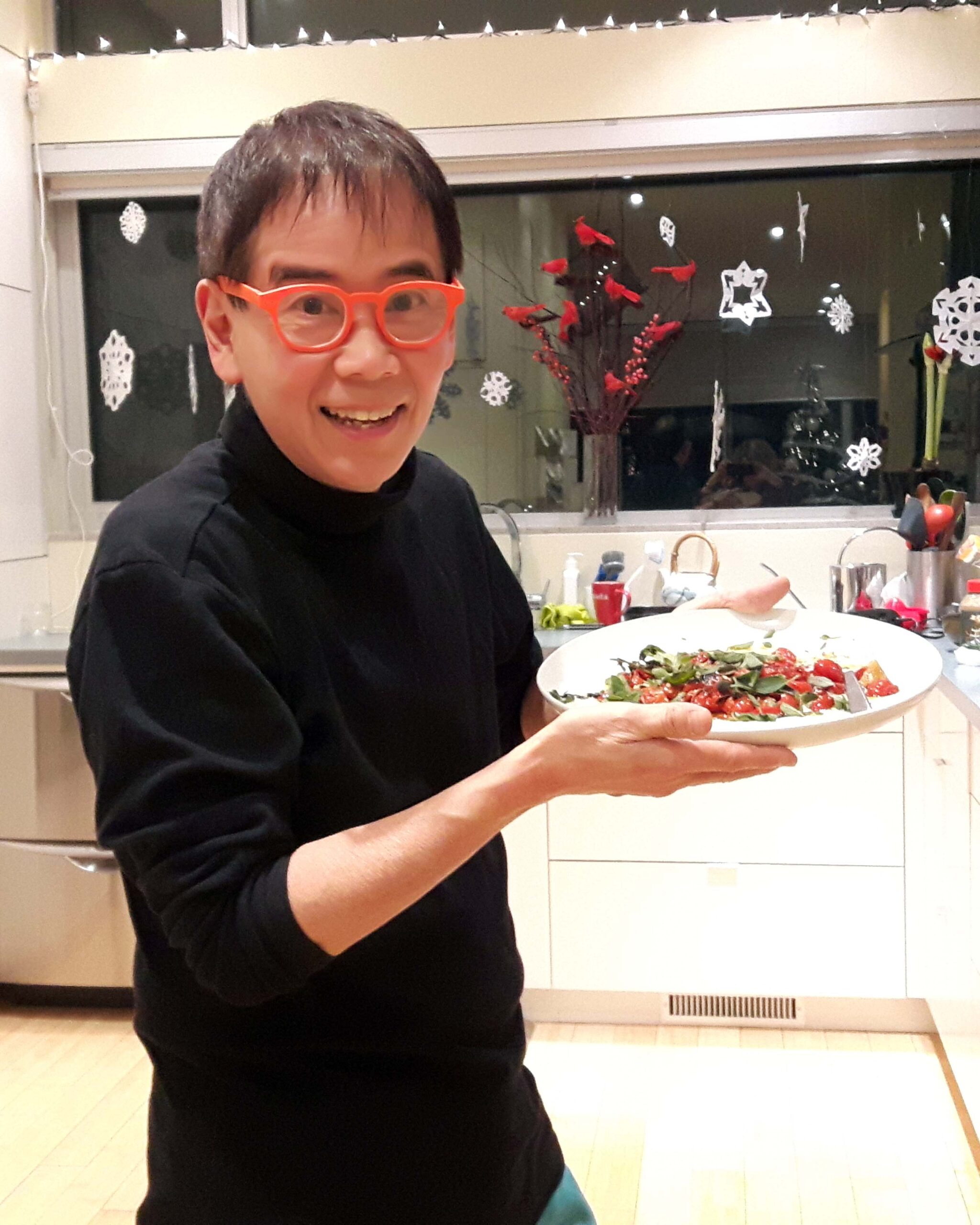 Where does your creative spark come from and how do you maintain it throughout your multi-faceted career?
I probably ask too many questions. But somehow, I've been fortunate to channel this weakness into some happy experiences. At Innis, I learned to analyze and sometimes question convention—turn things on their head and ask why. I think curiosity and a desire to make things better for people applies not only to the arts, but to business, science, and all fields.
Out of those questions, I try to get ideas. I'm always coming up with ideas. It drives my wife crazy having to listen to them. Many of them are not achievable. But sometimes the ideas, people, and projects connect. That's when the fun starts.
With my book, I always wondered why in architecture nobody wrote about the kitchen? At first, I had trouble. Was it a cookbook? An architecture book? A travel book?—it was all three. Some people backed away. But I was lucky that one agent did like it and pitched it to a publisher that was willing to take a chance. And I think that's why it has been successful—it's different.
You were an architectural consultant on cultural and historic preservation projects for many years. What's your favourite pre-21st century Canadian building and why?
My favorite building in Canada is Massey College, U of T, designed by architect Ron Thom in 1963. Instead of landing a spaceship from Mars on the small site, Thom was able to reinterpret the surrounding neo- Gothic architecture to transform the college into a modern building.
Enter the steel gates into a world of calm, comfort, and human scale. Stroll across the reflecting pool of koi and listen to the breeze swishing branches of the surrounding trees. Pull open the massive wood doors and sit by the elegant fireplace. Gaze out into the courtyard and admire the subtle use of brick, wood and stone that blends with the landscape.
If you haven't been to Massey College, a friendly suggestion is to quietly ask the steward at the front door if you can look around. Tell the steward, "an architect told me this is the most beautiful building in Canada. And I would love to see it."
What do you think is the largest creative challenge facing architects today?
Trying to be creative within a context of shrinking budgets. For major buildings, it used to be the architect was the maestro of the orchestra. Today, that is less of the case. The lead on most public projects is a developer or a project management firm. The developer puts more emphasis on price control, scheduling and operating the building after it's built. Design is less valued compared to cost—and the most cost-efficient form is a box. The challenge for architects is to be creative within that box.
And, we have to ask, how is your kitchen?
Ahhh yes. Our kitchen is a work in progress. It is not a complete tear-down. Rather we're using the existing bones and adding and subtracting to improve it. I was truly influenced by seeing Julia Child's kitchen which is not beautiful—but the place of a person who loves to cook. Everything is out, within reach. She uses every inch of space. Being house-bound during the pandemic, I did a lot of cooking. It made me realize that in the debate between fashion or function—I am way more for function. I want it to be a great place to cook.