Michael Lewis (HBSc '05 Innis) harnesses the power of business and community partnerships to create change.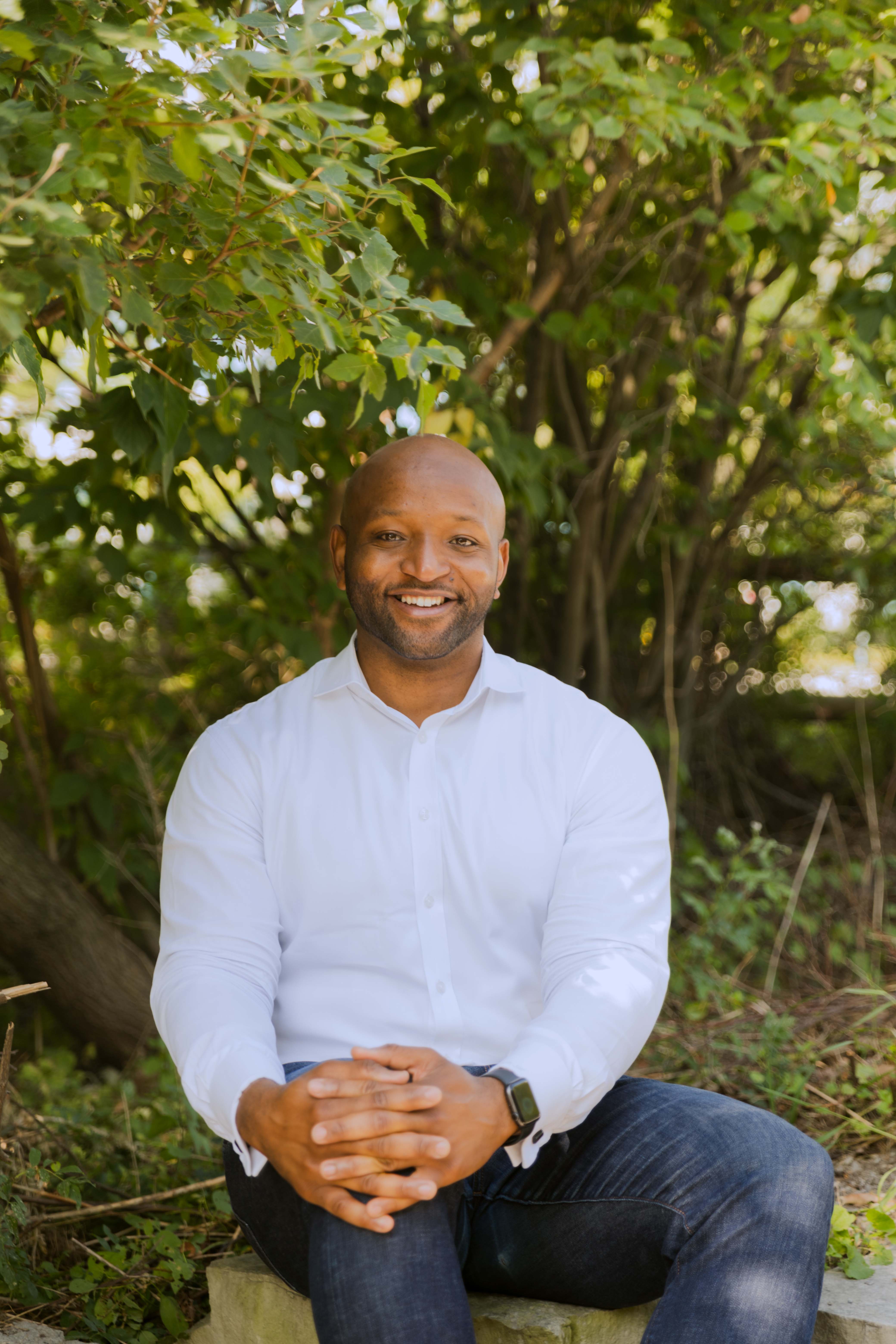 A couple of years ago you had a "reimagining," moving from a career in financial services management to an executive search role. Why the switch?
After nearly 20 years in banking and real estate, I had the privilege of thinking about what I wanted to do for the rest of my life. Besides interesting work, it came down to three things: my family, myself, and my community.
Executive search checked all those boxes. The work is dynamic and fulfilling, and it allows me to spend more quality time with my family and on myself, while continuing to do the community work that I enjoy. I enjoy working with companies to fill strategically significant roles and helping people advance in their careers. I also work with companies to establish greater racial diversity on their boards, leadership teams, and within their employee base.
Another important aspect of my role is my active membership in the BlackNorth Initiative and Black Opportunity Fund, both of which aim to combat and eradicate anti-Black systemic racism.
A recent StatCan report showed that although 94 per cent of Black youth aged 15 to 25 said that they would like to get a bachelor's degree or higher, only 60 per cent actually thought that they could. What can universities, in particular, do to change things?
Universities need to do a better job getting into high schools, particularly those in marginalized communities. Many Black youths want a higher education, but they don't have the means. That was me. I only found my way to U of T because a very attentive teacher took me under her wing, informed me about available scholarships, helped me apply for them, and vouched for me.
Universities can do a better job working with high schools to demystify this journey to higher education and show Black youths that they belong.
You co-chair the Mentorship and Sponsorship Committee of the BlackNorth Initiative. How important is it that youth, particularly young Black people, have mentors to help guide them?
The reality is that Black youths are generally on their own, on a trial-and-error basis, in their pursuit of a career. They don't have access to a network of experienced  mentors to guide them. This lack of access perpetuates inequality in the system, one of the reasons the BlackNorth Initiative is so important. But it's not just about  mentorship. It's also about sponsorship. It's vouching for someone—putting yourself out there to say: "This is the right person." That creates opportunity.
(Photo of Michael Lewis, above, by Shayla Anderson)