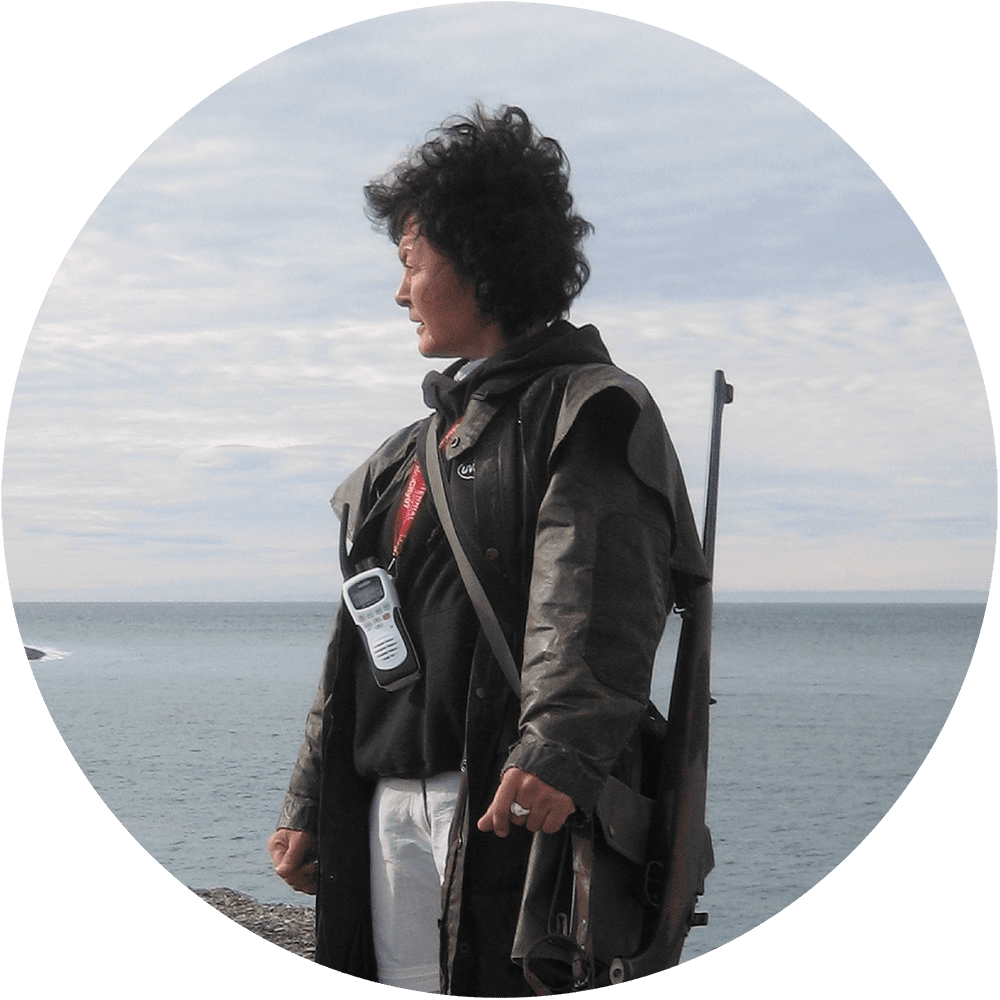 Born in Arkisserniaq, a northern Greenland community, in 1960 Aaju Peter has lived up and down the west coast of her native country as a result of her father's teaching and preaching career.
At age eleven, Aaju left Greenland to attend school in Denmark where she learned to read German, French, English, Latin and speak Danish. At age eighteen, she returned home to Greenland.
In 1981, Aaju moved to Iqaluit, in Nunavut, Canada where she has taken up residence. Here, Aaju picked up English and Inuktitut, which has helped her succeed in her work as an interpreter, and she has done volunteer work with various women's and interpretation organizations. Her interests led her to the Arctic College where she took Inuit studies. She has travelled Greenland, Europe and Canada performing modern drum dance, traditional singing and displaying sealskin fashions.
Currently Aaju has a home-based sealskin garment business, translates, volunteers for the music society, collects traditional law from Elders, raises her five children, and just recently graduated from Akitsiraq Law School (2005) and was called to the bar (2007).
Today, Aaju advocates for Inuit rights to seal and sealskin products as well as the Inuit right to be involved in issues related to Arctic waters. Aaju received the Order of Canada on December 30, 2011.
A forthcoming documentary, also titled Twice Colonized, which tells the story of Aaju Peter's fight for Indigenous representation in the midst of personal crisis, received a prestigious Marché du Film award at the Festival de Cannes 2022.