This is your introduction to film culture in Toronto from a variety of angles, including:
A history of the city on-screen (both as itself and as a popular shooting location for American productions)
An account of major Toronto filmmaking sites and institutions
An introduction to local directors and producers
Overviews of contemporary local film festival culture (TIFF and beyond) as well as the city's film-critical community
Through a combination of lectures, screenings, field trips, and special guest speakers, you'll be moved to consider both the vitality of Toronto's film scene as well as its connections to other aspects of the city.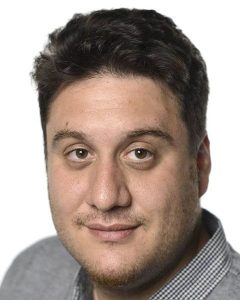 Adam is a film critic in Toronto and a contributing editor to Cinema Scope. He has written on film for the Village Voice, L.A. Weekly, Film Comment, Cineaste, Montage, POV, Reverse Shot, The Walrus, Saturday Night, Little White Lies, and The Dissolve. He teaches film studies at the University of Toronto and Ryerson University and writes The Vice Guide to Film for Viceland. Adam has also authored the following on cinema: It Doesn't Suck. Showgirls (2014), Ben Wheatley: Confusion and Carnage (2017), The Coen Brothers: This Book Really Ties the Films Together (2018), Paul Thomas Anderson: Masterworks (2020).