February is Black History Month.
Join Innis College in recognition and action.
Dear students,
I write to you with an update on the College's response to the 24 calls to action set forth by our Black Student Experience (BSE) Working Group. Earlier this month, I shared a new webpage that highlights the work of this dedicated group of Black students, staff, and alumni at Innis. If you have not yet visited the Black Student Experience page, now is the time to do so. You will discover how Innis College is taking action.
These efforts are ongoing, and we encourage you to regularly revisit the page to monitor our progress. We also invite your direct input, which you can share by emailing me.
One of the BSE calls to action is for the College to continue to draw attention to days of significance to the Black community. In that spirit, throughout February, Innis has been offering programs and events that honour Black History Month. Two such events — free, virtual screenings with the filmmakers — are coming up soon. I encourage you to join us.
Also coming up is your deadline to apply for Innis leadership awards (April 18). I wish to highlight one of them here, the Lesra Martin Student Changemaker Award, which recognizes inspiring student initiatives, inside or outside of the classroom, that effect change for Black lives. Hear more about this award from a past recipient, Francisca, below.
Innis will continue to build a welcoming community for its Black students, as we strive to create a more equitable and just future.
Charlie Keil
Principal, Innis College
Why I applied to the Lesra Martin Student Changemaker Award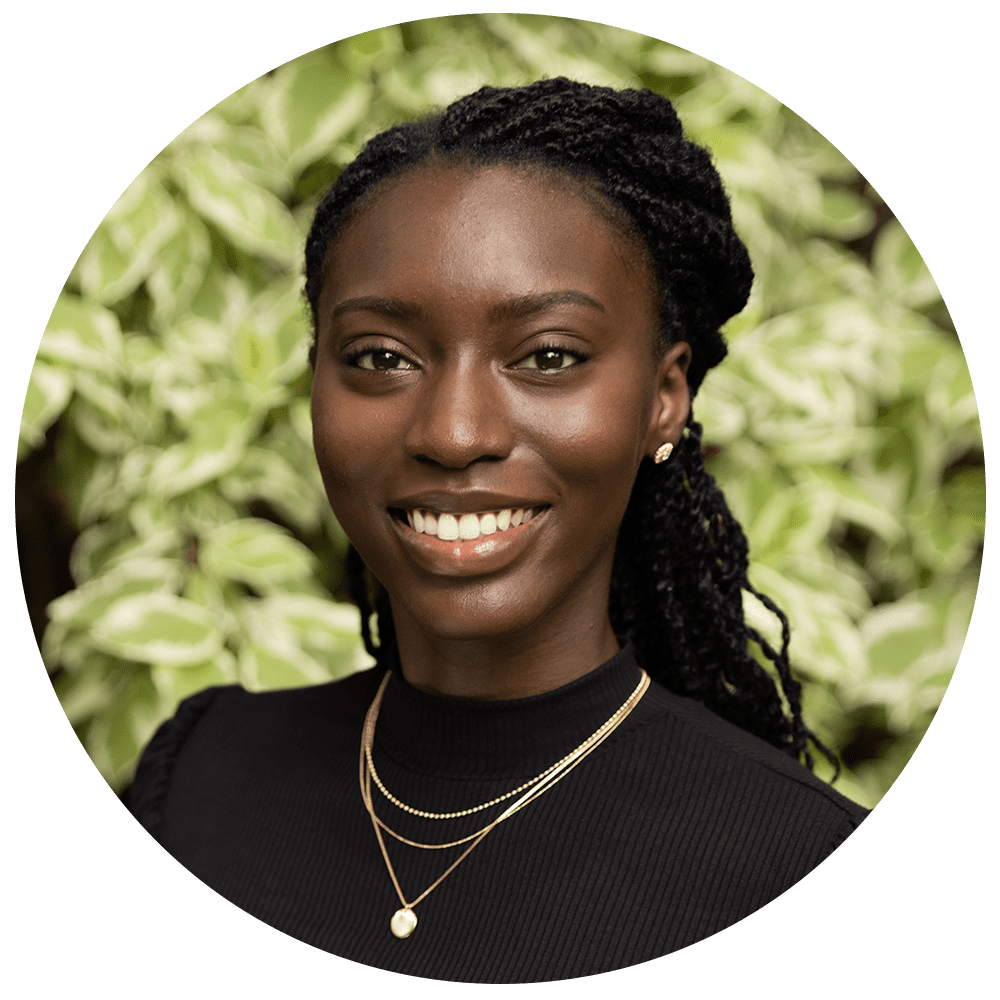 "This award uniquely recognizes work that empowers and strengthens Black communities — work that is often overlooked and underrecognized. 'Changemakers' don't take part in advocacy work for recognition, but appreciation and support from an institution helps the work continue and grow.
"In your application, try to integrate your personal story when explaining your motivations. As a past recipient, I believe that connecting my life experiences to my form of effecting change in Black communities was valuable."
—Francisca Wiafe-Amoako, 2021 Lesra Martin Student Changemaker Award recipient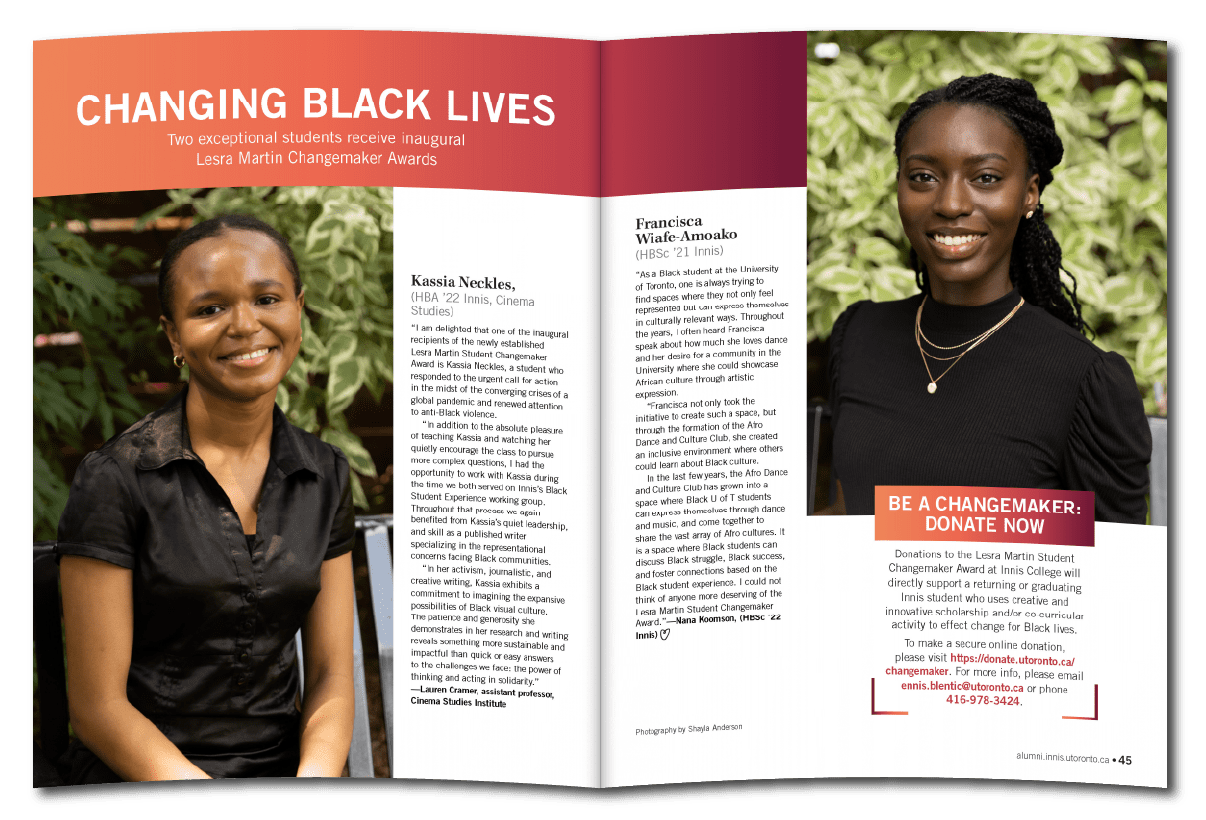 Read more about Francisca and fellow Changemaker Award recipient, Kassia, in the 2020/21 edition of Innis Alumni & Friends.