Breakfast, lunch, and dinner spaces — whether you eat to live, or live to eat, Innis has you covered. There are plenty of nearby food options and great bring-your-own-food places on the Innis grounds.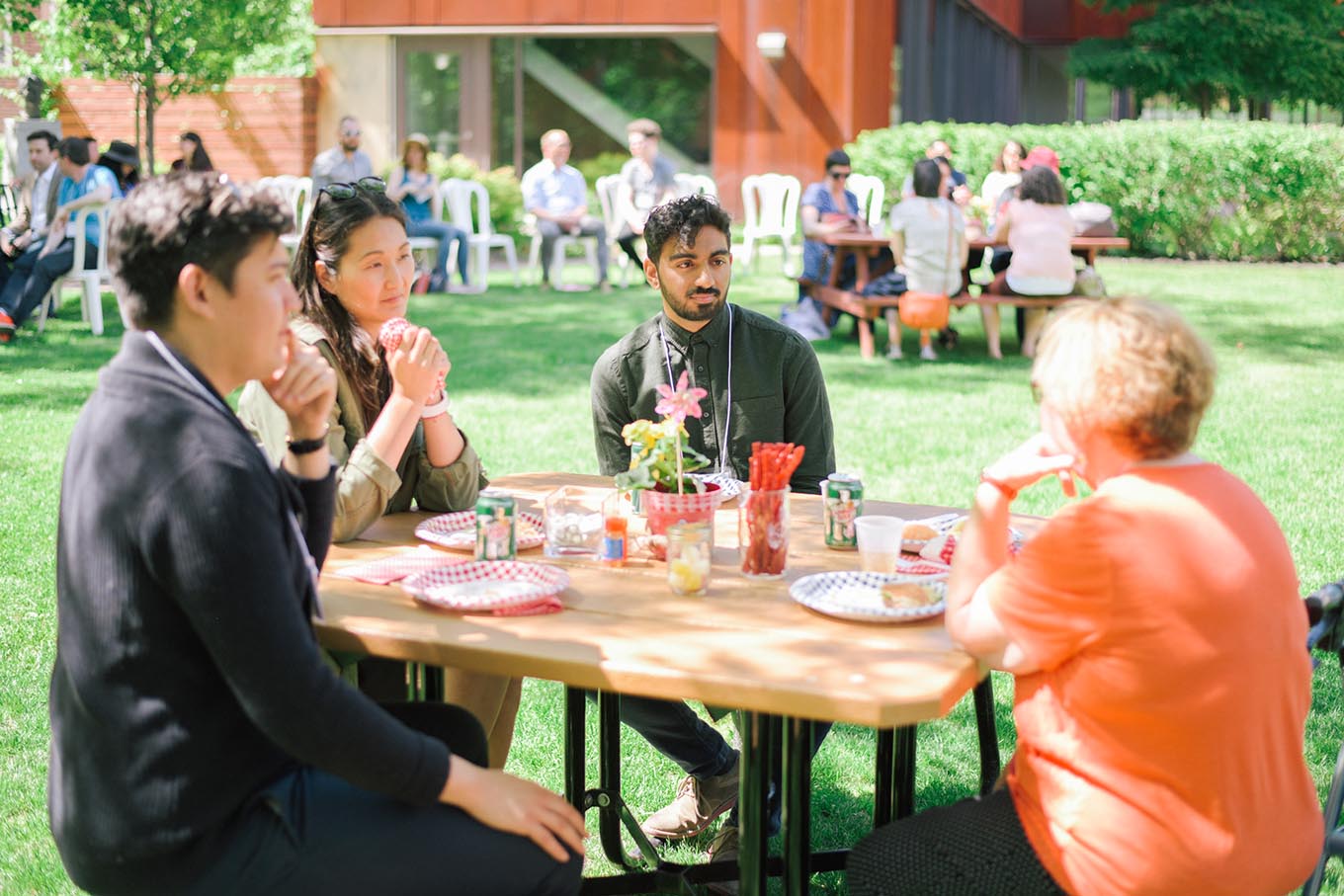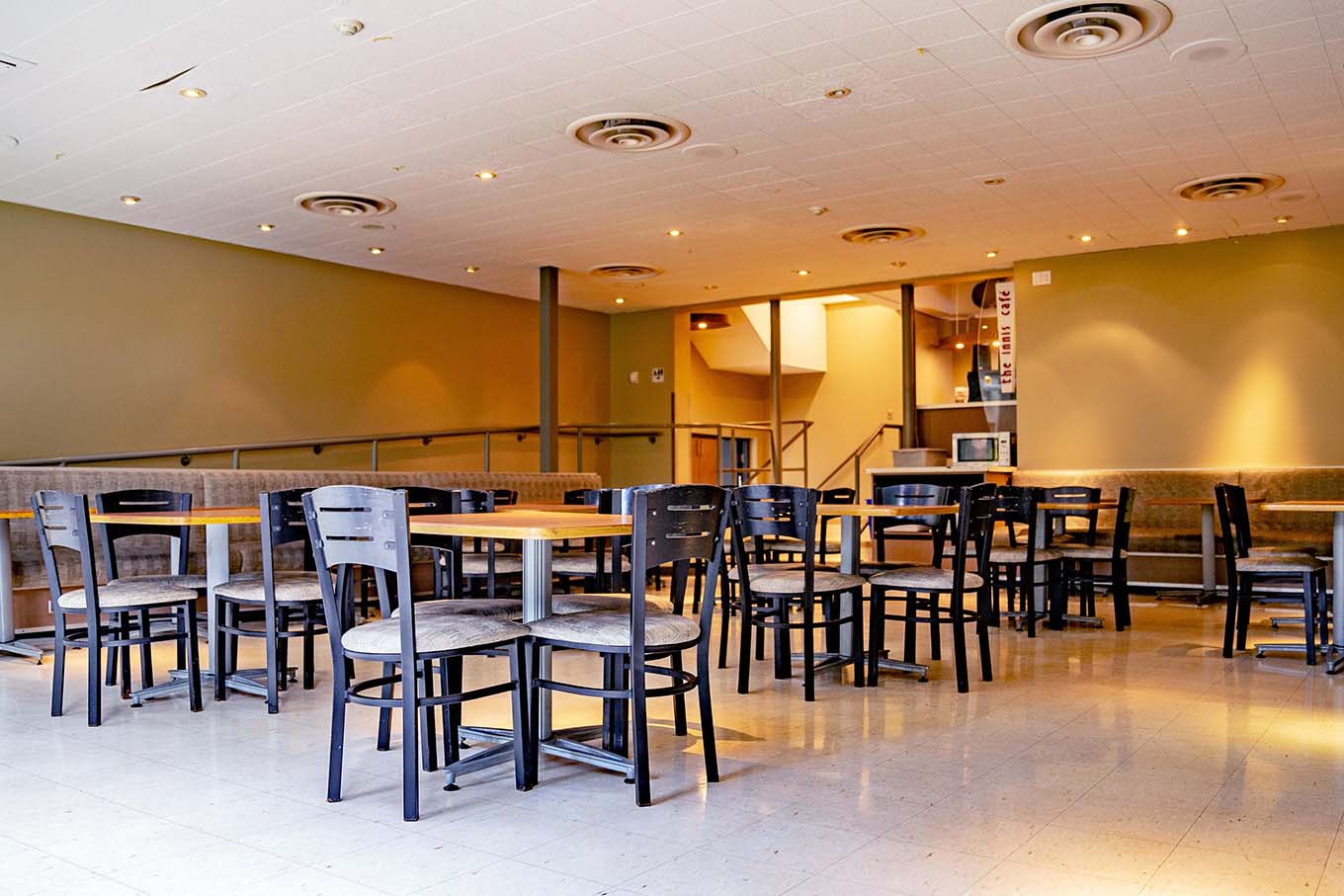 The best-kept foodie secret on campus, where you can grab homemade sandwiches, salads, and fresh juices and smoothies, all on a student budget. You'll find the Café on the main floor of the College. Eat in or outside on the patio. The lineups can be long around lunchtime, but service is fast and friendly.
Located in the back corner of the College in Room IN105, the lounge is a great place to bring your own lunch or dinner—or your own fixings to make one. The lounge has a little kitchenette, with a toaster, microwave, coffee maker, and kettle.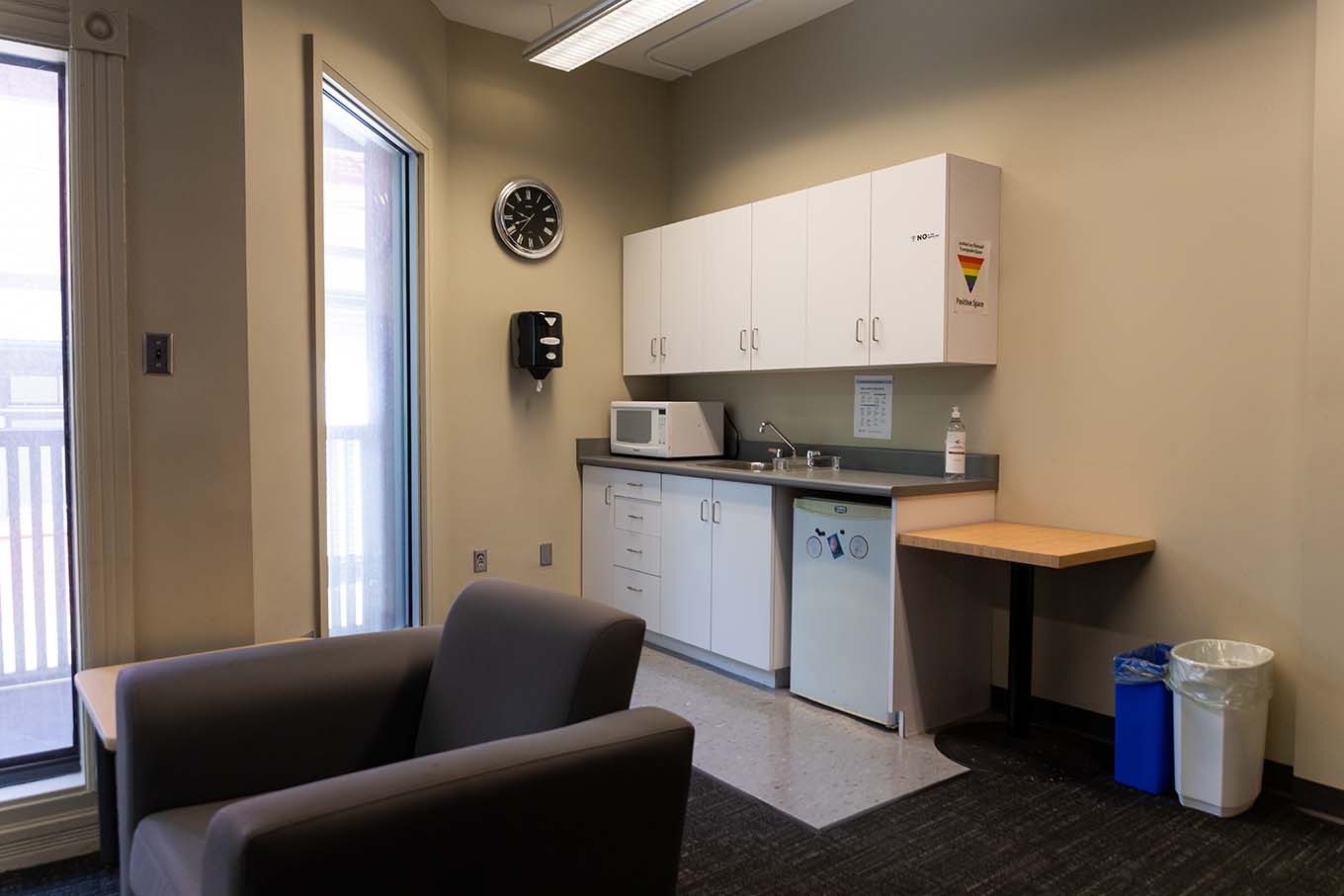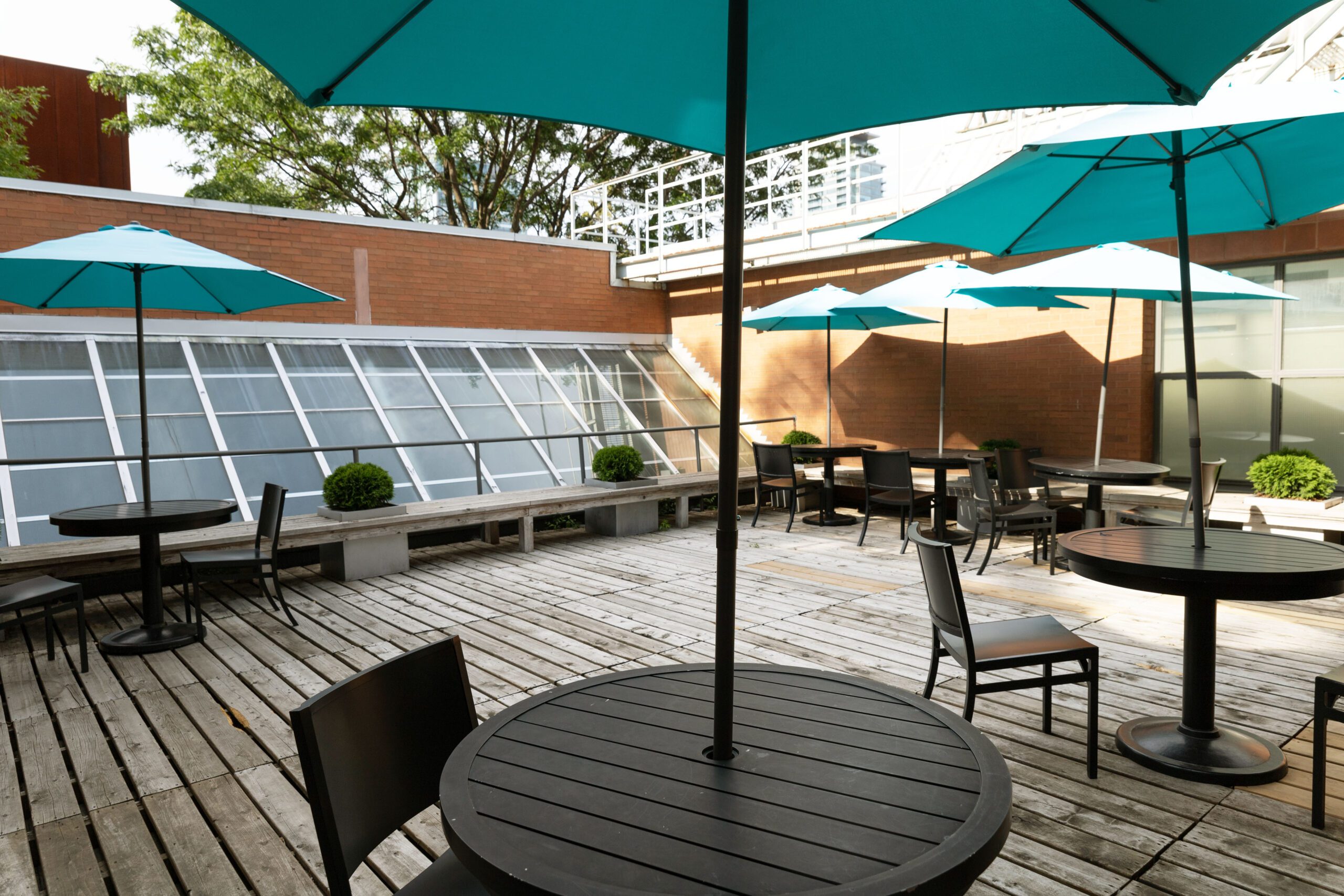 If the weather's good, bring your coffee, meal, or snack up to the rooftop patio. If you forgot your sunscreen, there are patio umbrellas to sit under and tables where you can spread out your stuff.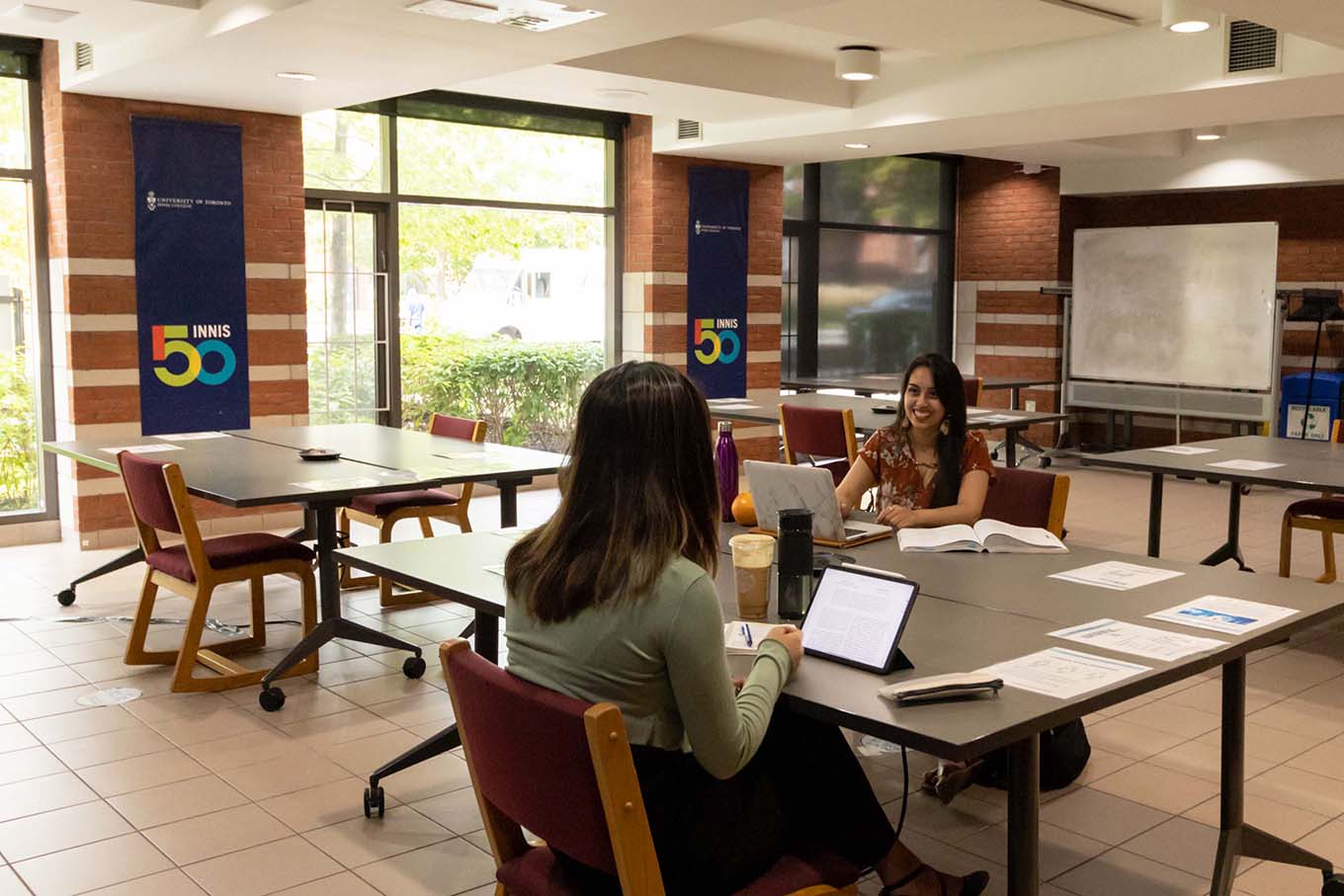 Innis Residence events room
If you're a multi-tasker, looking to study and eat at the same time, the events room in the Innis Residence could be a great option. 
This is a multi-use space available to all Innis College students in residence. During exams it becomes a 24/7 quiet study space for use by all Innis students, including non-residents.
Another great outdoor option, the Innis College Green has benches to sit on and people to watch, a perfect place to bring your lunch or dinner.