A beautiful and welcoming outdoor green space with shady trees, the Innis Green is an excellent venue for larger receptions, including post-screening gatherings, barbecues, and community events. The Green is located behind the College with easy access from the Innis Café and the Innis Town Hall. Rental of the Green also includes access to the
Innis Café Seating Area
and the 
Innis Rooftop Terrace
, if required.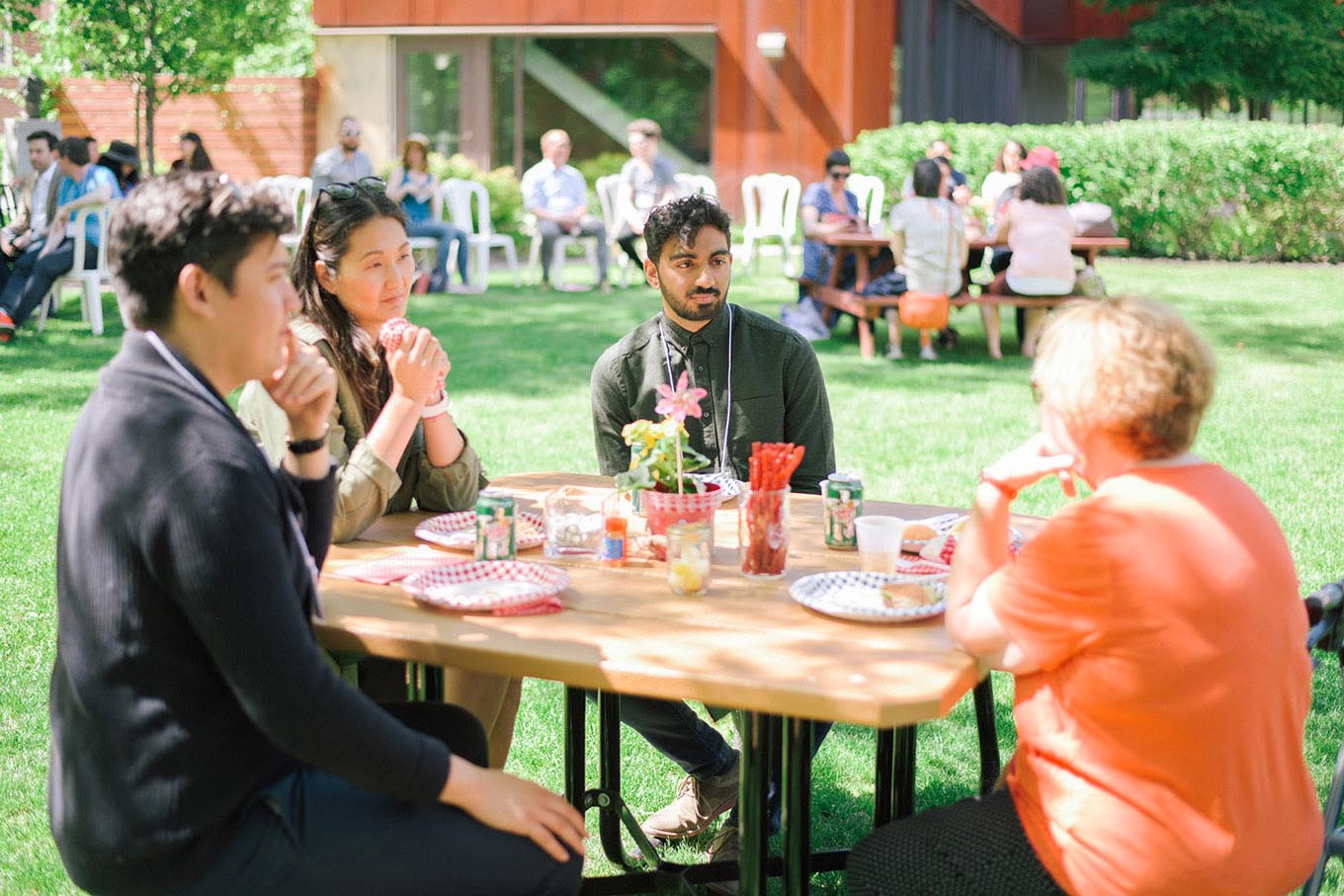 This space is good for...
The base rate to book the Innis Green is $100 per hour for a minimum of three hours, with discounts for qualifying groups. 
This base rate includes use of the Innis Green, Café Seating Area, and Rooftop Terrace and one staff person.
Additional requirements (e.g., technician, non-standard equipment) should be specified when booking.
Innis Green is accessible from the main floor of Innis College. Exterior barrier-free access points are found at the southwest corner (from bpNichol Lane) and northeast corner (from St. George Street).  Accessible gender-neutral washrooms are located next to the Innis Café. Please direct any accessibility inquiries to rentals.innis@utoronto.ca.
Find the furniture you need for your event here. Please make your request at time of booking.
Tell us about your event by completing the Rental Request Form below. We'll be in touch ASAP to provide answers to all your questions, and help you plan a successful event.
We welcome your questions or inquiries about any of the Innis event venues.