Looking for a special and intimate outdoor event space? The Innis Rooftop Terrace is a hidden gem, located above the Innis Café on the second floor of the College's west wing. The space comes complete with patio chairs, tables, and umbrellas. Rental of the Rooftop Terrace also includes access to the
Innis Café Seating Area
and the 
Innis Green
, if required.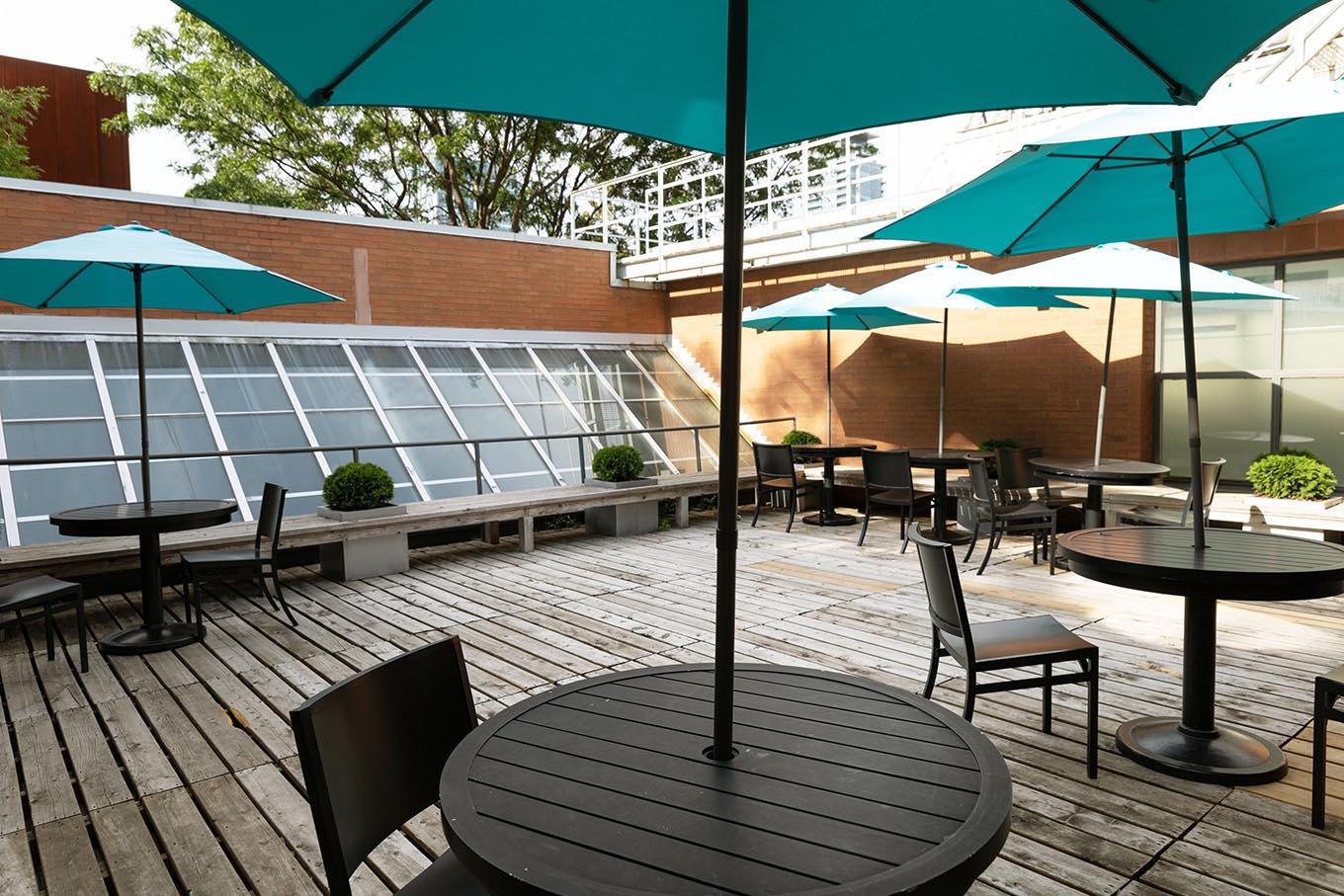 This space is good for...
The Rooftop Terrace is located on the second floor of the College's west wing, which is not serviced by an elevator; access is by staircase only. An accessible gender-neutral washroom is located below on the main floor, next to the Innis Café. Please direct any accessibility inquiries to rentals.innis@utoronto.ca.
Find the furniture you need for your event here. Please make your request at time of booking.
Tell us about your event by completing the Rental Request Form below. We'll be in touch ASAP to provide answers to all your questions, and help you plan a successful event.
We welcome your questions or inquiries about any of the Innis event venues.